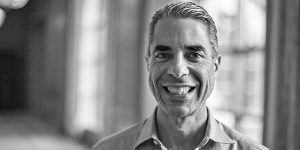 Mike Mann talked on Facebook about his 150,000 .Com domain repricing project and the difficulties he is having.
"My 150,000 .Com domain repricing project is working sort of but not really. I buy new ones quicker than I can price old, so the list is getting longer not shorter. However sale prices are up, as a result of repricing, and volume is up, due to lowering some pricing."
I have also noticed that he is buying a lot of domains in the past year or so he have acquired about 40,000 domain names. Mike Mann is the owner of DomainMarket.com that now offers more than 290,000 premium domain names for sale. You can actually download the complete list of domains here.
He also said:
"Once I set prices on all the domains I will never need to manually appraise those again, can just raise prices of entire collection at once on a percentage basis, or lower it, based on perceived changes in market over time; the prices are as perfect as possible for this market today."
"In repricing 150,000 domain names the best ones are going way up, but most are going down; some are going way down like schools and churches and .org nonprofits, etc; I feel like I'm doing them a favor, but not really because they won't buy the names at all unless they are dirt cheap."
Mike also talked about domain name investment:
"Many millions of domains have been and keep being registered in a speculative manner, but as I have said hardly nothing new invented in the last 10 years has any value at all, and hardly anything without a .com at the end; even then only keep the very best ones because they are hard to sell and expensive to maintain; rest of them you need to delete instead of throwing good money after bad. Don't shoot the messenger; do listen to the person who has done the most domain transactions, market maker."
You can see here the latest report of Mike Mann sold domains.