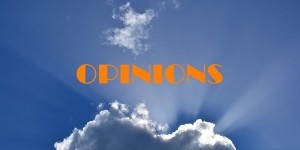 Andrew Rosener replied to a comment left by Mike Mann on Facebook revealing some details about his domain name investing business.
Mike Mann said:
"I took over the premium .Com industry again while everyone was sleeping & partying"
Andrew replied and said:
"Quality over quantity. We sell around 12% of our inventory per year and turn a larger profit than you with only APX 4,000 names at a time. While you were focused on leftovers I ate your lunch"
A 12% turnaround per year is huge for the domain name industry. That probably means that Andrew has a very good quality of domains or that he is very aggressively selling his domain names. Or both. 12% of 4,000 is 480 domain names per year.
I know that he has a quality portfolio and that he is reaching out to many companies to sell his domains. I also know that he auctions off (on Namejet among other places) most of the (lower quality?) domains that he has not managed to sell. So he is not waiting for the right buyer forever on all his domains.
Of course that is just one part of Andrew's business. The other is the domain name brokerage.
Mike replied to Drew and said:
"I had a noncompete, wrote books, built charities, and lot of other companies, not to mention dealing with personal issues. Better luck next life."