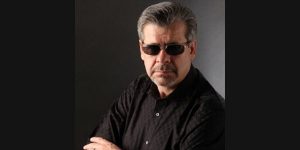 Rick Schwartz has been tweeting non-stop lately sharing his view of the domain name industry and giving domain name advice to whoever that wants to listen.
On Sunday Rick made the following tweet:
"If you want to make it in domaining, stop skipping steps. You can't get to 3rd base before you get to 1st base.Will ALWAYS fail."
I couldn't help myself and asked him what the steps are. These are the steps according to Rick:
Don't quit yer day job. You need income to buy domains.
Start as hobby SLOWLY.
Aim HIGH and first buys are MOST important ones!
I asked Rick if steps 2 and 3 are conflicted?
"Not at all. They dovetail perfectly. Don't jump to buy, AIM. And when you do, don't aim for shit. First domain MUST be marketable.", he said.
I asked again: "But you need experience not to aim for shit. How do you know what is marketable?"
Rick said: "By reading MY SHIT!! lol


If they don't know, why r they buying to begin with? They need to STUDY FIRST and then buy. They r Ass backward"
Haha. Ok that is what I wanted to hear. But most people just start buying shit after watching someone on TV selling a domain for $$$$$$.
You need to study first whatever you can and then start investing heavily. Read the blogs, forums, books, UDRP decisions, etc. But I am not that die hard like Rick is. You can buy a few domains at the beginning (cheap ones!) to see how the auctions are working, how to find domains in the marketplaces, learn about registrars and pricing, learn about drops, whois, etc.
This is what Rick would do if he had $10k for domain names today:
"w/$10k, I would set aside $1000 4 hand regs & FED EX. Buy 9 GOOD domains for $1000 ea or BEST domain I can STEAL for $9000 & SELL."
One thing to remember is that there are not so many full time domain name investors. Good luck!
You should also read my post and comments from last week: "Rick Schwartz values his domain name portfolio at over $500 million dollars".