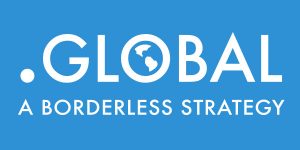 .Global has an idea that can help domain name investors sell more .global domains. But this is an idea that other registries can follow too.
The .Global registry designed a "domains portal" specifically for domain investors to be able to easily search for available .GLOBAL domain names. DOMAINS.GLOBAL is currently in beta mode, but ready for people to explore and find keyword domain names that are available at regular registration fees.
But .Global has also launched a new feature where you can list your existing .GLOBAL domain names for sale so that they will appear in searches done at go.global.
"A challenge that most sellers face, regardless of what they are selling, is getting their product presented to the relevant buyers. This challenge is no different for Domain Investors. It makes sense to list your inventory on as many marketplaces as possible in order to increase the the number of people you expose your product to and thus increase the likelihood of finding a buyer. The www.go.global website is the main portal of .GLOBAL Registry. We have a large amount of visitors each month that are specifically looking for information about the .GLOBAL domain extension, and they search for available .GLOBAL domains."
When people search for domains on www.go.global they can see if the domain is available, taken or is offered as a premium priced domain name. Now they can even see .GLOBAL domains that are offered for sale by third parties. As an owner of .GLOBAL domain(s), you can list your domain(s) for sale on www.go.global by using our listing service.
The .GLOBAL registry will not take part in any negotiation or agreements between the buyer and the seller. This is a free service to connect buyers with sellers. The service is currently in beta.
This is an interesting ideas and other registries that have dedicated pages selling their domains (e.g. .Club) can do something similar.