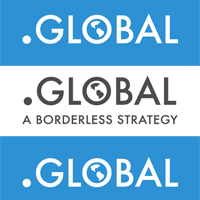 The .GLOBAL registry released more than 3,500 domain names to the market for purchase.
Most of the domains were previously reserved by the Internet Corporation for Assigned Names and Numbers (ICANN) because of Name Collisions, or were premium domains that are now available at regular pricing.
The .Global registry created a website dedicated to listing newly available .GLOBAL domain names that were released from name collisions.
.GLOBAL Cashback Promotion
.GLOBAL Registry is offering a $25 cashback per .GLOBAL domain per year. Registrants who register their domain names before January 31st are eligible for the .GLOBAL Cash Back Promotion, and can earn a $25 cashback rebate for each domain name if they register 10 domain names or more. (that is $250 for 10 domains) This is a limited time offer only available between Friday 23th of January and Saturday 31st of January.
Here are some of the .Global domain names that were released:
bachelor.global
kiss.global
gardens.global
mirror.global
offers.global
six.global
tower.global
apply.global
dolphin.global
elegance.global