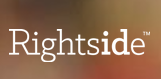 Rightside released thousands of domains names that were originally blocked on the ICANN Name Collision List on January 17, 2015. Complete lists of the collision domains are available to download.
The domain names were on the collision lists on these 30 Rightside New gTLDs:
.NINJA
.SOCIAL
.MODA
.FUTBOL
.ROCKS
.PUB
.DANCE
.AUCTION
.CONSULTING
.GIVES
.DEGREE
.AIRFORCE
.NAVY
.ARMY
.VET
.HAUS
.IMMOBILIEN
.MARKET
.KAUFEN
.MORTGAGE
.ENGINEER
.SOFTWARE
.REPUBLICAN
.DEMOCRAT
.REVIEWS
.DENTIST
.ATTORNEY
.LAWYER
.ACTOR
.REHAB
The domain names released will be available on a first come, first serve basis and are subject to trademark claims period in the TMCH (Trademark Clearinghouse) for 90 days.
Successful Sunrise applications made on Rightside TLDs delegated before 18 August will resolve after 14 January 2015. Successful Sunrise applications made on TLDs delegated after 18 August (.FORSALE, .BAND and .RIP) will resolve in the quiet period between the Sunrise and Early Access Phases.
Of course, as usual some of the released names will be reserved by the registry and some of the names will be released as premium names with higher renewal fees.
You can download the complete collision lists at 101domain.com. You can also find sorted lists at Hexonet.net.
There are some remarkable news coming from Rightside registry that I learned during NamesCon but more on that soon.