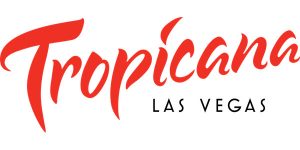 Some things I just don't understand.
The Tropicana hotel, the NamesCon 2017 venue, send an email informing past and future guests that they have changed their email address:
So they decided to move from the @troplv.com emails to @pngaming.com emails. They did that while keeping the official website of the hotel at troplv.com. That was of course a good thing but the email change left me scratching my head.
Pngaming.com is the official website of Penn National Gaming, the company that acquired the Tropicana hotel in 2015 for $360 million.
I don't understand this move. It is some sort of consolidation but I don't see any benefits but instead many potential problems and confusion. Maybe some members of their team are working on multiples assets besides the Tropicana hotel but using an extra email address and getting the required clarity cannot be traded.
Also all the Tropicana hotel's social media (Facebook, Twitter, Instagram) handles are @troplv.
Almost all companies are using emails addresses associated with their official website. Tropicana will confuse past and future customers by using these pngaming.com emails. No one will understand what it means, emails to "info@troplv.com" will bounce, people not familiar with the sudden change will also see their replies to older emails bounce and some emails from @pngaming.com might end in a spam folder.
No forwarding has been setup to the new emails. I sent an email to info@troplv.com, an email address people frequently use when in doubt, and my email bounced without any proper explanation as to why a common email address is not working and wihout pointing to the correct email address:
Delivery has failed to these recipients or distribution lists:
info@troplv.com
The recipient's e-mail address was not found in the recipient's e-mail system. Microsoft Exchange will not try to redeliver this message for you. Please check the e-mail address and try resending this message, or provide the following diagnostic text to your system administrator.
I would expect that the hotel hosting the biggest yearly domain name conference (with over 1400 people attending in 2 weeks from now) would be more careful with digital marketing, but no.
I am talking about marketing because I believe this change will have a major effect in marketing and branding. And of course email is part of digital marketing. For example the newsletter should come from an email address from the official website.
BTW NamesCon will be held at the Tropicana hotel in Las Vegas in 2018 and 2019 too. See you there in 2 weeks!