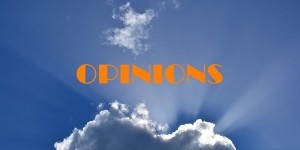 So what else is new? I got an inquiry from a clueless guy from Australia that wanted to buy my one word .us domain name.
Of course this was an upgrade if you consider that domain name he is currently using. (See below.)
I replied with a $10,000 price tag and I got this reply:
"That is honestly hilarious. Ok, Konstantinos – firstly the domain name is not *that* rare and valuable – and honestly, as if there aren't thousands of other options out there I could choose for my design business for ten bucks.

So – in response – I am willing to pay no more than $100 (a ten time return on your initial investment I would say) including the escrow fee. And I'm only offering that because I'm a bit impressed with your chutzpah to actually ask for that ridiculous amount for a domain name. My offer is valid for 24 hours or else I'll just go with one of the other domain names I've been considering. No hard feelings, no big problems for me at all.

I think you might be waiting many many years until you get an offer that good for this particular domain name."
I bought the domain in 2011 in an auction so how is his $100 offer a ten time return is beyond me. Even if I had bought it $10 then I would have paid about $80 in renewals by now.  I guess he is not familiar with domain renewals.
The escrow.com fee for a $100 transaction would be $10. That is the standard fee. The concierge fee has a $100 minimum.
And I am charged another $20 for escrow.com to send me an international wire transfer. So I am at about $10 in the hole by now.
Also the transaction would cost me an extra $150 at least. (various bank fees, paying for my accountant and my of course time)
That is before factoring in my acquisition cost and of course a healthy profit. So I would rather let the domain burn than sell it for $100.
I have actually sold 2 .us domain this August for $4,500 and $5,000. And the one he wanted was better than those 2.
I told him to go ahead and choose a $10 domain for his business like he said he would and also told him this:
"Actually your email address says a lot about your taste in domains."
His email address was on a 2-word hyphenated .com.au domain. And the second word was "terrible"! Maybe his taste is getting better (by going after my domain… haha) but he knows very little about the cost and usage of domains.
I have many times considered not replying to inquiries coming from so blatantly bad domain names and days like this prove my instinct is correct. What do you think?
Yes, I know. The buyer could be looking to upgrade. But there are a lot of decent looking domain names sitting out there unregistered. Not great, but at least professional looking.