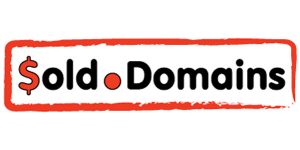 The domain name Sex.city sold at Sedo and is the 1st confirmed New gTLD sale of 2017.
The domain was bought for $2,150 and the new owner is (surprise, surprise) from Amsterdam.
When I saw the sale I thought that the renewal price would be off the charts for this one like several other New gTLDs that are being auctioned off.
But the renewal price is not $400+ or even $200+ like many of the Donuts higher end domains. The renewal is about $115 per year (Or is it just $23 per year? My registrar is uncertain…). I would never have guessed it.
That is not bad for such a domain. I own less than 10 New gTLDs with a renewal of more than that. Maybe I would have made a bid for it but I forgot and I didn't even check the renewal price until after the auction was over.
The buyer owns several other New gTLDs like hyper.world, hyper.help, soap.show, sports.town and hyper.club.
The buyers main website seems to be another new domain: bit.pub. This is how the company describes what it does:
Bitpub is a platform for a new generation of websites that focus on a single topic, where users can easily submit, search, pay, access, play, save, and discuss content.
Joining the platform is possible by connecting any existing website to the Bitpub API, or by joining websites from the Bitpub portfolio. Each Bitpub website provides an online space where users and valuable content can find each other in the most efficient way.
BTW the 2nd New gTLD sale of 2017 is 2.xyz that sold yesterday at a West.cn auction for $30,606. The price is not even close to 1.xyz, 9,xyz and 6.xyz that all sold for 6 figures and are in the top 10 of all time in the Sold.Domains New gTLD database.