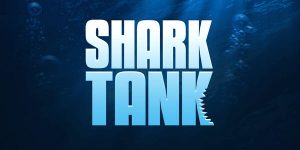 I have been watching Shark Tank, the TV series on ABC, for the past 3 weeks. Never watched a single episode before that. I know, I know… How is this possible?
Well we don't get Shark Tank here in Greece but I am a huge binge watcher so I have now watched the first 4 seasons in less than 3 weeks.
As I watch more episodes the importance of domain names is becoming more apparent.
Sharks like Robert Herjavec are asking people on Shark Tank if they own the corresponding domain names. He sure believes you need to use the best domain you can and that is why his website is located at robertherjavec.com.
People looking for investments specifically state that they own the domain names so they can make their company seem stronger both in terms of marketing ability and in protecting their IP.
I also noticed that a product changed its name when the desired domain name was taken. (maybe it was some other reason as well)
Remixx became rekixx (rekixx.com) when the domain name of the product was not available. Remixx.com is owned by Future Media Architects, Inc. (owned by Thunayan Khalid al-Ghanim aka Elequa) and at that time (I think it was 2011) he was not selling any domain names at any price. This has changed in the past year or so though.
I still have seasons 5, 6 and 7 to watch so I bet I will hear more about domain names in the Shark Tank.