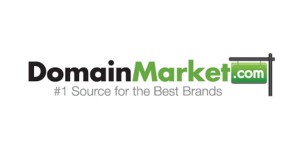 Here is a look at some of Mike Mann's domain acquisitions and sales from the last month or so. Mike Mann is the owner of DomainMarket.com that offers more than 250,000 premium domain names for sale.
Mike Mann shares some of his domain purchases and sales on his twitter account @mikemanndotcom.
Domain name purchases:
Facetimer.com $8
TwitterNames.com $70
EyePhone.com $1,000


Facetimer.com was originally registered in 2007 and it was then dropped in 2014, caught by HugeDomains.com only to be dropped again before Mike Mann registered it.
TwitterNames.com has a 2007 registration date. The domain expired and Mike probably got it for $70 with a simple backorder and no other interested parties.
EyePhone.com has a 1999 registration date. The domain was at Uniregistry before it was transferred to ENOM to be auctioned at Namejet where Mike got it.
The first 2 domains seem like a legal risk to me. The 3rd should be fine is used properly.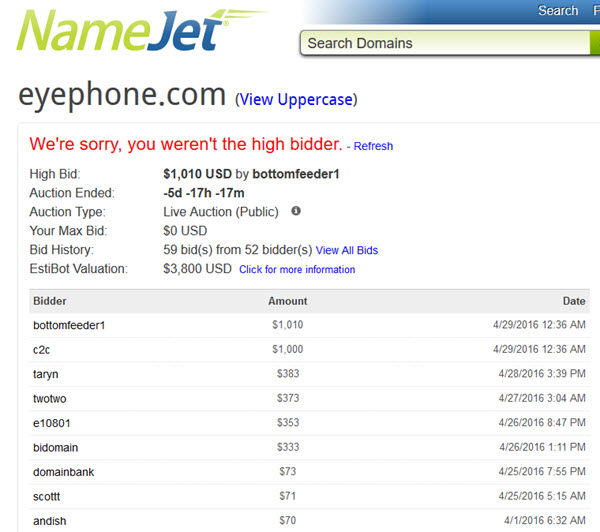 Domain name sales:
MagicLens.com $19,000 (purchased for $166)
ProtectYourMind.com $2,000 (purchased for $7.50)
HelpSomeone.com $4,000 (purchased for $350)
GoodbyeFat.com $4,000 (purchased for $80)
RockinOn.com $9,888 (purchased for $7.50)
SalonTime.com $8,500 (purchased for $200)
EqualityHealth.com $30,000 (purchased for for $200)
ExecutiveAdvertising.com $25,000 (purchased for $1,800)
One thing to remember is that Mike Mann needs to sell about $2.5 million worth of domains per year to break even and that he is not a flipper. The average holding time for the 8 domains above is 6.5 years.  Mike almost made a $400,000 sale 2 weeks ago.