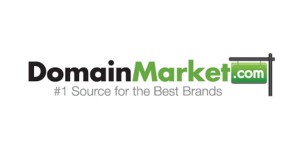 Here is a look at some of Mike Mann's domain acquisitions and sales from the last month or so. Mike Mann is the owner of DomainMarket.com that offers more than 250,000 premium domain names for sale.
Domain name purchases:
TheDonaldForPresident.com
SosialNetwork.com  $8.50
FemaleMafia.com $20
Domain name sales:
FreshMeats.com  $3200
StopTheHate.org  $25,000. Purchased 2/21/05 $350
Cringeworthy.com  $3000
JoyfulDay.com  $5000. Purchased 8/1/13 $30.
AnimalsUnited.com  $39,000. Purchased 3/26/2012 $12.
IdealSleep.com  $25,000. Purchased 8/31/2012 $70
GotBoobs.com  $15,000. Purchased 7/20/10 $500.
LuxuryOfTime.Com $8,888. Purchased 8/15/12 $160.
One thing to remember is that Mike Mann needs to sell about $2.5 million worth of domains per year to break even and that he is NOT a flipper. The average holding time for his sold domains is usually more than 5 years.
A few of Mike's quotes about New gTLDs and .com domains:
Its a terrible idea to use or "invest" in a new gTLD domain name extension instead of .Com, you would waste time and money, possibly diluting and confusing your branding, and eventually need to fly back to quality. Com is king and will remain. The best marketers in the US all use .Com, 500/500 Fortune 500 companies.
Expecting lots of big .Com sales now that serious marketers are coming to their senses and giving up on new gTLD domain extensions.
New domain extensions report: All the gTLDs combined are dwarfed by live .Com web sites. And the sites and emails that exist with these confusing new domain extensions are mostly hackers or spammers, or just domain speculators, very few serious decent size businesses using them in valid commerce. That whole idea of new TLDs being used instead of .Com is toast. Move on. Only invest in serious premium .Com domains for your business needs. ICANN plus a few others cashed in. Consumers and speculators lost.
If you are preparing to build a web site on a new gTLD domain extension, don't do it, as it has an extraordinarily high chance of failure, even more than an ordinary risky internet project using a great .Com domain. Give yourself a fighting chance with a super premium .Com domain that will go up in value and be easy to spell and remember and brand around.
And this is what he thinks about Estibot that I totally agree with:
The main tool domain "experts" use in appraising premium .Com domains is called Estibot, which usually dramatically deflates the value of a domain. I sell domains constantly for 10, 20 or even $50,000 that they value in the hundreds, and everything I sell I think is too cheap, often discounted. Other famous domain companies have internal tools to appraise domains that are completely useless also, like Estibot.