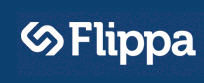 Highest domain name sale this month at Flippa was NOY.com that sold for $39,000.
There were a lot of LLLL.com domain name sales similar to other marketplaces lately.
Post-Auction Negotiation was the method of sale for 7 domains of this week's list.
There were 5 domains that were sold by Buy-It-Now and the "Flippa Portfolio Section" (previously known as Domain Catalog) had 6 sales this week.
[* denotes "Confirmation Pending"]
Top Flippa Domain Sales In November 2015:
NOY.com  @ $39,000  (Editor's Choice via Buy it Now)
* Creature.com  @ $35,000  (Editor's Choice)
* Pedal.com  @ $25,000  (Buy it Now)
* Lilies.com  @ $24,100  (Editor's Choice)  //  [Uncertain Sale] Bart.com  @ $21,500  (Editor's Choice via Buy it Now)
Menz.com  @ $10,500  (Buy it Now)
GGTT.com  @ $9,102
Bluo.com  @ $7,495  (Buy it Now)
Left.io  @ $6,600  (via Flippa Portfolio Section)
Art.io  @ $5,000  (Negotiated Post-Auction)
ZWW.net  @ $5,000  (via Flippa Portfolio Section)
Jog.org  @ $4,951  (Editor's Choice)
ZHW.net  @ $4,800  (via Flippa Portfolio Section)
Ibuprofen.info  @ $4,500  ($1 Reserve Auction)
* CreditTips.com  @ $4,300  (Editor's Choice)
Shopping.fm  @ $4,299  (Buy it Now)
* Inspire.io  @ $4,000  (Buy it Now)
ResidentialTowers.com  @ $3,900  (via Flippa Portfolio Section)
Scratch.io  @ $3,350  (via Flippa Portfolio Section)
Plif.com  @ $3,150
Ski.info  @ $3,100  (Editor's Choice)
HQ.io  @ $2,950  (Editor's Choice)
MMLM.com  @ $2,950
BXNN.com  @ $2,660
P-orn.com  @ $2,600  (Buy it Now)
BoostSEO.com  @ $2,501
YTCC.com  @ $2,500  (Buy it Now)
DNCH.com  @ $2,500  (Buy it Now)
FMDK.com  @ $2,500  (Buy it Now)
* WFTR.com  @ $2,400  (Buy it Now)
* BRTP.com  @ $2,400  (Buy it Now)
HowHigh.com  @ $2,300
DWWJ.com  @ $2,295
BMWH.com  @ $2,273  (Editor's Choice)
XJJB.com  @ $2,251  ($1 Reserve Auction)
Orbiting.com  @ $2,250  (Negotiated Post-Auction)
Ouze.com  @ $2,200  (Negotiated Post-Auction)
PWBZ.com  @ $2,150
JJWP.com  @ $2,150
MusicSites.com  @ $2,111  (Negotiated Post-Auction)
Lengthy.com  @ $2,100  ($1 Reserve ~ Editor's Choice)
Hept.com  @ $2,051  ($1 Reserve Auction)
Guit.com  @ $2,051  ($1 Reserve Auction)
LSWP.com  @ $2,050
Sprained.com  @ $2,000  (Negotiated Post-Auction)
* Geaf.com  @ $2,000  (Buy it Now)
* DHSK.com  @ $2,000  //  [Uncertain Sale] * DWPR.com  @ $1,900  (Buy it Now)
AnimatedFilms.com  @ $1,898  (Negotiated Post-Auction)
Coldest.com  @ $1,850  (Editor's Choice)
NWJH.com  @ $1,800  (via Flippa Portfolio Section)
The.Network  @ $1,799  (Buy it Now)
NGJU.com  @ $1,780  (Negotiated Post-Auction)  //  [Sale Reversed] Costumed.com  @ $1,750  ($1 Reserve Auction)
Pay.Plus  @ $1,750  (Negotiated Post-Auction)
* NFDI.com  @ $1,700  (via Flippa Portfolio Section)  //  [Uncertain Sale] TRHQ.com  @ $1,699  (Buy it Now)
* Domain-Mania.info  @ $1,695  (via Flippa Portfolio Section)  //  [Uncertain Sale] Pineapple.net  @ $1,650
YHTR.com  @ $1,600  (via Flippa Portfolio Section)
LHFW.com  @ $1,600  (via Flippa Portfolio Section)
GTMW.com  @ $1,600  (via Flippa Portfolio Section)
FWRL.com  @ $1,600  (via Flippa Portfolio Section)
TWCR.com  @ $1,600  (via Flippa Portfolio Section)
TRWR.com  @ $1,600  (via Flippa Portfolio Section)
PWTD.com  @ $1,600  (via Flippa Portfolio Section)
NTDL.com  @ $1,600  (via Flippa Portfolio Section)
HMBP.com  @ $1,600  (via Flippa Portfolio Section)
MGRB.com  @ $1,600  (via Flippa Portfolio Section)
* SharjahComputers.com  @ $1,560  (via Flippa Portfolio Section)  //  [Uncertain Sale] Contained.com  @ $1,500  (Buy it Now)
MFPF.com  @ $1,500  (via Flippa Portfolio Section)
NDLM.com  @ $1,500  (via Flippa Portfolio Section)
MJQR.com  @ $1,500  (via Flippa Portfolio Section)
AMCD.com  @ $1,475 ($1 Reserve Auction)
* 97a.com  @ $1,400  (via Flippa Portfolio Section)
GMA.net  @ $1,351
BLKZ.com  @ $1,350  (Buy it Now)
2fk.com  @ $1,350
* RFP.cc  @ $1,300  (via Flippa Portfolio Section)
* Fugs.com  @ $1,261  ($1 Reserve Auction)
InkReplacement.com  @ $1,251  (Negotiated Post-Auction)
LFYY.com  @ $1,250
BNDX.com  @ $1,250
Logos.io  @ $1,200
HQWP.com  @ $1,200  (Buy it Now)
FXSG.com  @ $1,200  (via Flippa Portfolio Section)
UPHT.com  @ $1,200  (Negotiated Post-Auction)
TGGQ.com  @ $1,177
YKTN.com  @ $1,162
GCYN.com  @ $1,151
FNDX.com  @ $1,151
RNHZ.com  @ $1,150
ZRBQ.com  @ $1,150
FamilyCars.com  @ $1,100  (Negotiated Post-Auction)
* TodayHealth.com  @ $1,100  (via Flippa Portfolio Section)
* BCPQ.com  @ $1,051  //  [Uncertain Sale] Advisory.net  @ $1,050
Press.io  @ $1,000  (via Flippa Portfolio Section)
Product.io  @ $1,000  (Negotiated Post-Auction)
XNT.cc  @ $1,000  (via Flippa Portfolio Section)
Domr.com  @ $1,000  (Buy it Now)
RugbyMagazine.com  @ $1,000  (Buy it Now)
BetBay.co.uk  @ $1,000
* Apumba.com  @ $999  (via Flippa Portfolio Section)  //  [Uncertain Sale] HDNX.com  @ $990  (via Flippa Portfolio Section)
* MyCSAA.com  @ $980  (via Flippa Portfolio Section)
WvLotto.com  @ $970  (via Flippa Portfolio Section)
* Comp-fix.net  @ $965  (via Flippa Portfolio Section)
Vagz.com  @ $955  ($1 Reserve Auction)
* MayDatingSite.info  @ $955  (via Flippa Portfolio Section)
ReliableCars.com  @ $949  (Negotiated Post-Auction)
* DatingDate.info  @ $930  (via Flippa Portfolio Section)
EEGA.com  @ $905
HOZD.com  @ $900  (Buy it Now)
VXP.net  @ $900  (via Flippa Portfolio Section)
Worhol.com  @ $899  (Buy it Now)
* OnlineLiveAuctions.com  @ $893  ($1 Reserve Auction)
ODCN.com  @ $850  (via Flippa Portfolio Section)
* DatingGetDate.com  @ $850  (via Flippa Portfolio Section)  //  [Uncertain Sale] Commencing.com  @ $834  (Negotiated Post-Auction)
Y.vg  @ $830
ADHF.com  @ $800
FashionLessons.com  @ $800  (Buy it Now)
Lawyerz.com  @ $781  ($1 Reserve Auction)
* 2j8.com  @ $750  (Negotiated Post-Auction)
Porno.vision  @ $745  (Negotiated Post-Auction)
Toilet.net  @ $705  ($1 Reserve Auction)
* RSSV.com  @ $700  (Negotiated Post-Auction)
EMMZ.com  @ $675  ($1 Reserve Auction)
* OLSN.com  @ $655  ($1 Reserve Auction)
Coffee.to  @ $635
K3F.com  @ $620  (Negotiated Post-Auction)
AirReservations.com  @ $605
* Feelings.net  @ $605  ($1 Reserve Auction)
QBJB.com  @ $600  (Buy it Now)
VQRR.com  @ $600  (Buy it Now)
Invest24x7.com  @ $600
LawyerPreview.com  @ $600  (via Flippa Portfolio Section)
FindWeb.com  @ $600  (Negotiated Post-Auction)
BuyBeautySupplies.com  @ $600  (via Flippa Portfolio Section)
* CabinetHandle.com  @ $600  (via Flippa Portfolio Section)
PUFX.com  @ $593  ($1 Reserve Auction)
RRFO.com  @ $570  ($1 Reserve Auction)
IXGI.com  @ $570  ($1 Reserve Auction)
J3E.com  @ $560  (Negotiated Post-Auction)
Mozr.com  @ $550
Boathouse.net  @ $550  (Negotiated Post-Auction)
Refuels.com  @ $550  (Negotiated Post-Auction)
WJNE.com  @ $550  (Buy it Now)
Gparts.com  @ $525
JCEB.com  @ $510
VSWP.com  @ $506
Yay.io  @ $505
CoinCall.com  @ $505  ($1 Reserve Auction)
Additions.org  @ $505  ($1 Reserve Auction)
Forum.ly  @ $500
Suxbox.com  @ $500  (via Flippa Portfolio Section)
Insurancen.com  @ $500
Dao.xyz  @ $500  (via Flippa Portfolio Section)
Wei.xyz  @ $500  (via Flippa Portfolio Section)
Wang.xyz  @ $500  (via Flippa Portfolio Section)
BettingCalculators.co.uk  @ $500  (via Flippa Portfolio Section)
TheCannabisPeople.com  @ $500  (Negotiated Post-Auction)
88888888.io  @ $489