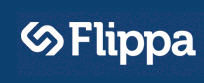 Highest domain name sale this week at Flippa was DMZ.org that sold for $7,200.
There were a lot of LLLL.com domain name sales this week similar to other marketplaces lately but LLLLDomains.com also sold on Flippa this week.
Post-Auction Negotiation was the method of sale for 5 domains of this week's list.
There were 9 domains that were sold by Buy-It-Now and the "Flippa Portfolio Section" (previously known as Domain Catalog) had 18 sales this week.
[* denotes "Confirmation Pending"]
Top Flippa Domain Sales from the past week:
* DMZ.org @ $7,200 (Buy it Now)
Mars.net @ $4,700 (Editor's Choice via Post-Auction Negotiation)
* TripGo.com @ $2,500
* TeensGoWild.com @ $2,500 (Buy it Now)
* Gatwick-Hotels.com @ $2,300 (via Flippa Portfolio Section)
* Similar.net @ $2,050 ($1 Reserve)
ReVape.com @ $1,600 (via Flippa Portfolio Section)
LLLLDomains.com @ $1,500 (via Flippa Portfolio Section)
* KUT.net @ $1,550 (Buy it Now)
* Tuition.in @ $1,500 (via Flippa Portfolio Section)
DXYZ.com @ $1,400 (Buy it Now)
* YA3.com @ $1,390
BAMZ.com @ $1,150 ($1 Reserve)
* PayDayLoan.gq @ $1,150 (Buy it Now) // [Uncertain Sale] LLHB.com @ $1,050
Dud.org @ $1,000 (Negotiated Post-Auction)
CLYT.com @ $1,000 ($1 Reserve)
* ForexFree.com @ $1,000 (via Flippa Portfolio Section) // [Uncertain Sale] * WorkFromHome.biz @ $999 (Buy it Now)
254.org @ $990 (Buy it Now)
* PHYQ.com @ $951
Host.ly @ $950 (Negotiated Post-Auction)
* GFYB.com @ $850 (Buy it Now)
PDIT.com @ $800 (Negotiated Post-Auction)
* FanSmart.com @ $795 (via Flippa Portfolio Section)
* TLD.cc @ $700 (via Flippa Portfolio Section)
IKSU.com @ $683 ($1 Reserve)
SXRD.com @ $650 (via Flippa Portfolio Section)
* XPBR.com @ $600 (via Flippa Portfolio Section)
* XTBR.com @ $600 (via Flippa Portfolio Section)
XSO.net @ $600 (Negotiated Post-Auction)
UserTest.io @ $599 (via Flippa Portfolio Section)
* DesignerWebCity.com @ $505 (via Flippa Portfolio Section) // [Uncertain Sale] FlipBrain.com @ $501 (Buy it Now)
Veeoo.com @ $500
LKQ.org @ $500 (via Flippa Portfolio Section)
ODUF.com @ $500 (via Flippa Portfolio Section)
* Stats4Ads.com @ $500 (via Flippa Portfolio Section)
iWantFreebies.com @ $500 (via Flippa Portfolio Section)
* LotteryDraw.com @ $500 (via Flippa Portfolio Section)
JoyOfSports.org @ $499 (via Flippa Portfolio Section)