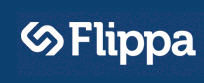 Highest domain name sale this week at Flippa was QEI.com that sold for $14,500.
Post-Auction Negotiation was the method of sale for 5 domains of this week's list.
There were 11 domains that were sold by Buy-It-Now and the "Flippa Portfolio Section" (previously known as Domain Catalog) had 20 sales this week.
[* denotes "Confirmation Pending"]
Top Flippa Domain Sales from the past week:
QEI.com @ $14,500 (Buy it Now)
* Solopreneur.com @ $11,904
* Neuter.com @ $9,999 (Buy it Now)
* Testing.org @ $4,999 (Negotiated Post-Auction)
Portfolio of 60 Domains @ $3,000 (Negotiated Post-Auction)
FX.io @ $2,700
TopMortgage.com @ $2,600 (Buy it Now)
Execute.io @ $2,000 (Buy it Now)
UNMK.com @ $2,000 (via Flippa Portfolio Section)
* QatarEmail.com @ $2,000 (via Flippa Portfolio Section)
Graphic.io @ $1,751 ($1 Reserve)
* TopOnlineGifts.com @ $1,501 (Buy it Now)
BuzzLeak.com @ $1,500 (via Flippa Portfolio Section)
Painter.info @ $1,500 (Buy it Now)
* EasyCommerceOnline.com @ $1,400 (via Flippa Portfolio Section) // [Reversed] * J.al @ $1,300
UMYA.com @ $1,100 (via Flippa Portfolio Section)
* AB-B.com @ $1,050 ($1 Reserve)
eLessons.com @ $1,000 (Negotiated Post-Auction)
o.ai @ $900
* 2JT.com @ $800 (Negotiated Post-Auction)
* EGSN.com @ $800 (via Flippa Portfolio Section) // [Pending Reversal] * FreeOnlineDoctors.com @ $750 (via Flippa Portfolio Section)
* CreditDetective.com @ $710 ($1 Reserve)
* TYMK.com @ $709 (Buy it Now)
* InstantArtist.com @ $700 (via Flippa Portfolio Section)
Index.io @ $671
SKXN.com @ $600
* Boyfriends.net @ $600 (via Flippa Portfolio Section)
FWAP.com @ $599 (Buy it Now)
AddMy.com @ $598
Portfolio of 50 .COM Domains @ $580 ($1 Reserve)
RJFJ.com @ $561
078.org @ $556 ($1 Reserve)
DeletedTweets.com @ $550 (via Flippa Portfolio Section)
GoneLive.com @ $525 (Buy it Now)
* Deliveries.to @ $525
* Affably.com @ $510 (via Flippa Portfolio Section)
GPSU.com @ $501 ($1 Reserve)
* KittySpa.com @ $500 (via Flippa Portfolio Section)
w8L.com @ $500 (Buy it Now)
PSD.co @ $500 (Buy it Now)
RidgeHosting.com @ $500 (via Flippa Portfolio Section)
SUWV.com @ $500 (via Flippa Portfolio Section)
Fovera.com @ $499
WSNR.com @ $470
* VDD.biz @ $455 // [Pending Reversal] FIIB.com @ $450
074.org @ $450
* Levels.co @ $400 (via Flippa Portfolio Section)
2T4.com @ $400 (via Flippa Portfolio Section)
* Casino.express @ $400 (Negotiated Post-Auction)
TattooFixers.com @ $399
EasyBody.com @ $399 (via Flippa Portfolio Section)
HeyBeautiful.com @ $399 (via Flippa Portfolio Section)
HotInvestments.com @ $399 (via Flippa Portfolio Section)
HomeCar.com @ $399 (via Flippa Portfolio Section)