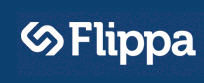 Highest sales this week at Flippa were the domain names Hosting.io and Refinancing.info that sold for $5,000 each.
.io and .info did very well this week with 4 and 3 sales respectively.
Post-Auction Negotiation was the method of sale for 7 domains of this week's list.
There were 6 domains that were sold by Buy-It-Now and just rebranded "Flippa Portfolio Sale" (previously known as Domain Catalog) had 8 sales this week.

Top Flippa Domain Sales from the past week:Hosting.io  @ $5,000  (via Buy It Now)  //  [Confirmation Pending] Refinancing.info  @ $5,000  (Editors' Choice via Buy It Now)
Anoraks.com  @ $4,000  (via Buy It Now)
AppDesigners.com  @ $3,557  ($1 Reserve ~ Editors' Choice)  //  [Confirmation Pending] PowerLeads.com  @ $2,500  (via Buy It Now)  //  [Confirmation Pending] WrestlingGames.com  @ $2,350  ($1 Reserve)  //  [Confirmation Pending] Topmetin.com  @ $2,200  (via Flippa Portfolio Section)  //  [Confirmation Pending] Authorized.org  @ $1,750  //  [Confirmation Pending] Juntia.com  @ $1,700  (via Flippa Portfolio Section)
StickStores.com  @ $1,700  (via Flippa Portfolio Section)
RentDrones.com  @ $1,695  (via Buy It Now)
GameMagazine.com  @ $1,670  ($1 Reserve)  //  [Confirmation Pending] iQod.com  @ $1,600  ($1 Reserve)  //  [Confirmation Pending] Maxicost.com  @ $1,600  (via Flippa Portfolio Section)
Lended.com  @ $1,551
Aank.us  @ $1,500  (via Flippa Portfolio Section)
BoxVault.com  @ $1,400  (via Flippa Portfolio Section)  //  [Confirmation Pending] SmallBabes.me  @ $1,350  (via Flippa Portfolio Section)  //  [Confirmation Pending] iCarRentals.com  @ $1,200  (Negotiated Post-Auction)  //  [Confirmation Pending] Blogs.io  @ $1,150
Trips.to  @ $1,008  ($1 Reserve)  //  [Confirmation Pending] Desktop.info  @ $1,000  (Negotiated Post-Auction)
MobileApps.net  @ $900
SimplySales.com  @ $805  ($1 Reserve)
NicheSite.com  @ $805
Uploads.info  @ $775  (via Buy It Now)
UAEY.com  @ $700  (Negotiated Post-Auction)  //  [Confirmation Pending] Happen.org  @ $650  (Negotiated Post-Auction)  //  [Confirmation Pending] GasHobs.com  @ $621  ($1 Reserve)
Shed.org  @ $505  ($1 Reserve)  //  [Confirmation Pending] Dolla.rs  @ $505  ($1 Reserve)
CustomerSupport.org  @ $550  (Negotiated Post-Auction)  //  [Confirmation Pending] FilmRental.com  @ $530  ($1 Reserve)  //  [Confirmation Pending] UXReviews.com  @ $500  (via Flippa Portfolio Section)
Tax.ly  @ $470  ($1 Reserve)  //  [Confirmation Pending] Bahama.org  @ $400  (Negotiated Post-Auction)
Celtic.io  @ $400  (Negotiated Post-Auction)
Cyber.io  @ $305