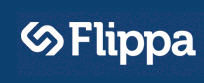 Highest sales this week at Flippa were the domain names 1095.com that sold for $17,566.
.io did very well this week with 6 sales.
Post-Auction Negotiation was the method of sale for 8 domains of this week's list.
There were 14 domains that were sold by Buy-It-Now and just rebranded "Flippa Portfolio Section" (previously known as Domain Catalog) had 9 sales this week.

Top Flippa Domain Sales from the past week:1095.com  @ $17,566  (Domain Holdings Exclusive!)
Dobi.com  @ $9,750  (Domain Holdings Exclusive!)
Imasecure.com  @ $6,000  (via Flippa Portfolio Section)  //  [Confirmation Pending] Aspin.com  @ $5,500  (via Buy It Now)  //  [Confirmation Pending] DropCatcher.com  @ $5,000  (Editors' Choice via Post-Auction Negotiation)
TopTwenty.com  @ $4,500  (via Buy It Now)  //  [Confirmation Pending] Imasecure.us  @ $4,500  (via Flippa Portfolio Section)  //  [Confirmation Pending] ExtraMoney.com  @ $4,100  (Domain Holdings Exclusive!)
WeddingProposal.com  @ $3,500
Mindblower.com  @ $3,000  (via Buy It Now)  //  [Confirmation Pending] Impervious.com  @ $2,899  (via Buy It Now)  //  [Confirmation Pending] SDRE.com  @ $2,500  (Negotiated Post-Auction)
King.io  @ $2,150  //  [Confirmation Pending] eNails.com  @ $2,000  (via Buy It Now)  //  [Confirmation Pending] Portfolio of 140+ Domains  @ $2,000   //  [Confirmation Pending] Portfolio of 27 Domains  @ $1,925  (via Buy It Now)
DNPrices.com  @ $1,850  (Negotiated Post-Auction)
Plagued.com  @ $1,800  (via Flippa Portfolio Section)  //  [Confirmation Pending] Obtaining.com  @ $1,800  (via Flippa Portfolio Section)  //  [Confirmation Pending] Konger.com  @ $1,601  //  [Confirmation Pending] Cloud.ms  @ $1,500  (via Buy It Now)  //  [Confirmation Pending] CasterWheels.com  @ $1,500  (via Buy It Now)
ForexInvestments.com  @ $1,450  (Negotiated Post-Auction)
Apartment.io  @ $1,436
Backpackz.com  @ $1,350  ($1 Reserve)
MobileRepairs.com  @ $1,250  (Negotiated Post-Auction)  //  [Confirmation Pending] SafetyObservations.com  @ $1,250  //  [Confirmation Pending] Portfolio of 12 LLLL .com Domains  @ $1,200  (via Buy It Now)  //  [Confirmation Pending] Domain-CGI.com  @ $1,100  (via Flippa Portfolio Section)  //  [Confirmation Pending] Copiers.org  @ $991  ($1 Reserve)
SexTeens.com  @ $960  ($1 Reserve)
BlackJack.io  @ $906  ($1 Reserve)
iueu.com  @ $850
Geaf.com  @ $850  (via Buy It Now)
Oceanics.com  @ $759
Bart.net  @ $757
IDHH.com  @ $750  (Negotiated Post-Auction)
FXFactor.com  @ $725  (via Buy It Now)  //  [Confirmation Pending] Roulette.io  @ $715  ($1 Reserve)  //  [Confirmation Pending] SeattleSkylights.com  @ $685  (via Flippa Portfolio Section)  //  [Confirmation Pending] Handwrought.com  @ $656  //  [Confirmation Pending] PIMT.com  @ $640
New-Year.com  @ $600  (via Buy It Now)  //  [Confirmation Pending] iojo.com  @ $560  //  [Confirmation Pending] Krev.com  @ $550  (Negotiated Post-Auction)
Exercise.net  @ $506  ($1 Reserve)
DialMedical.com  @ $501  (via Flippa Portfolio Section)
Fizz.io  @ $500  (via Flippa Portfolio Section)
CCO.io  @ $500  (via Flippa Portfolio Section)
CutePurses.com  @ $500
DubaiApp.com  @ $500  (Negotiated Post-Auction)  //  [Confirmation Pending] JavaMySQL.com  @ $499  (via Buy It Now)
Gets.org  @ $499  (via Buy It Now)