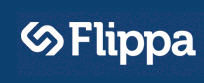 Highest sale this week at Flippa was the domain name Stockholm.org that was sold for $12,800.
Post-Auction Negotiation was the method of sale for 3 domains of this week's list.
There were 7 domains that were sold by Buy-It-Now and just rebranded "Flippa Portfolio Sale" (previously known as Domain Catalog) had 3 sales this week.

Top Flippa Domain Sales from the past week:Stockholm.org  @ $12,800  (Negotiated Post-Auction)  //  [Confirmation Pending] OF.org  @ $10,601  (Editors' Choice)  //  [Confirmation Pending] Portfolio of 60 Exact Match Domain Names  @ $7,000  (via Buy It Now)
Mado.com  @ $6,500  (via Buy It Now)  //  [Confirmation Pending] ooo.net  @ $5,350  (Editors' Choice)  //  [Confirmation Pending] Bla.st  @ $4,100  (via Buy It Now)
MusicHit.com  @ $3,000  (via Buy It Now)  //  [Confirmation Pending] Occurrence.com  @ $2,900  (via Buy It Now)
Dabney.com  @ $2,000
ViewsTech.com  @ $1,350  (via Flippa Portfolio Section)
Netnya.org  @ $1,200  (via Flippa Portfolio Section)
Kailie.com  @ $599  (via Flippa Portfolio Section)
AnimeTalk.com  @ $555  ($1 Reserve)
OurCash.com  @ $550  (Negotiated Post-Auction)
LayoutDesigns.com  @ $550  (Negotiated Post-Auction)  //  [Confirmation Pending] 4LR.com  @ $515  ($1 Reserve)  //  [Confirmation Pending] Ora.io  @ $505  ($1 Reserve)
StockPositions.com  @ $505
m3b.com  @ $501
IsPaid.com  @ $500
AffordableImplants.com  @ $425  ($1 Reserve)
Cuckolded.com  @ $415  ($1 Reserve)
TNBY.com  @ $405  ($1 Reserve)
Backlinkz.com  @ $405  ($1 Reserve)
Chimes.net  @ $400  (via Buy It Now)
WeeklyPicks.com  @ $330
StreamLiveEvents.com  @ $325  (via Buy It Now)
GraphicDesigner.io  @ $315
CUXS.com  @ $315
Gadget.ly  @ $301