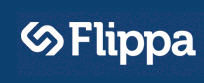 Highest sales this week at Flippa were the domain names VYC.com that sold for $16,600.
.io had 3 sales this week and .org had 6 sales led by Tourist.org at $3,100.
Post-Auction Negotiation was the method of sale for 8 domains of this week's list.
There were 12 domains that were sold by Buy-It-Now and just rebranded "Flippa Portfolio Section" (previously known as Domain Catalog) had 9 sales this week.

Top Flippa Domain Sales from the past week:VYC.com  @ $16,600  (Editors' Choice)  //  [Confirmation Pending] Koalas.com  @ $10,001  (Editors' Choice)
Picr.com  @ $7,000  //  [Confirmation Pending] 0845.com  @ $6,500  (Negotiated Post-Auction)
Described.com  @ $5,000  (Editors' Choice via Buy It Now)
FAJA.com  @ $4,691  (Domain Holdings Exclusive)
Tourist.org  @ $3,100  //  [Confirmation Pending] Lixe.com  @ $2,950  (Editors' Choice via Post-Auction Negotiation)
Portfolio of 36 Domains  @ $2,899  (via Buy It Now)
ModernDecor.com  @ $2,632  (via Buy It Now)  //  [Confirmation Pending] Hiks.com  @ $2,250  ($1 Reserve)  //  [Confirmation Pending] Portfolio of 35 Domains  @ $2,025  //  [Confirmation Pending] Anniversary.org  @ $1,750  (via Buy It Now)
Babka.com  @ $1,575  (Negotiated Post-Auction)
GotForex.com  @ $1,400  (via Flippa Portfolio Section)  //  [Confirmation Pending] SafetyObservations.com  @ $1,325  //  [Confirmation Pending] SML.io  @ $1,300  (via Flippa Portfolio Section)
Faws.com  @ $1,250  ($1 Reserve)  //  [Confirmation Pending] Portfolio of 100+ Domains  @ $1,250  ($1 Reserve)
Nonconforming.com  @ $1,060  (via Buy It Now)  //  [Confirmation Pending] Commanding.com  @ $1,051  ($1 Reserve)  //  [Confirmation Pending] PostPunk.com  @ $1,000  (Negotiated Post-Auction)  //  [Confirmation Pending] Joid.com  @ $1,000  (via Buy It Now)
Holistic.org  @ $1,000  (Negotiated Post-Auction)  //  [Confirmation Pending] 293.org  @ $901  (Negotiated Post-Auction)  //  [Confirmation Pending] ZMOI.com + OTZM.com + OUXL.com  @ $899  (via Buy It Now)
DomainValuations.com  @ $895
Declares.com  @ $856  ($1 Reserve)
1.et  @ $835  //  [Confirmation Pending] HotelBooking.org  @ $800  (via Buy It Now)
Portfolio of 26 Domains  @ $760  ($1 Reserve)  //  [Confirmation Pending] SavingUp.com  @ $705  ($1 Reserve)  //  [Confirmation Pending] Otoi.com  @ $671  ($1 Reserve)
DIYTricks.com  @ $650  (via Buy It Now)  //  [Confirmation Pending] Airfares.to  @ $615  ($1 Reserve)
Famd.com  @ $610  ($1 Reserve)
GIHY.com  @ $555  (via Buy It Now)
Clouds.tv  @ $505  //  [Confirmation Pending] WeddingProposal.com  @ $500  (via Buy It Now)  //  [Confirmation Pending] Long-Stay.com  @ $500  (via Flippa Portfolio Section)
ClinicSoftware.com  @ $499  (via Flippa Portfolio Section)  //  [Confirmation Pending] Effct.com  @ $450  (Negotiated Post-Auction)  //  [Confirmation Pending] GBFX.com  @ $450  //  [Confirmation Pending] Frat.net  @ $430  ($1 Reserve)
PostProjects.com  @ $425  //  [Confirmation Pending] Portalz.com  @ $425  ($1 Reserve)  //  [Confirmation Pending] VAJJ.com  @ $420
Dropped.io  @ $405
Dunj.com  @ $405
NP0.com  @ $402  //  [Confirmation Pending] Quantify.io  @ $400  (via Buy It Now)
Damego.com  @ $400  (via Flippa Portfolio Section)