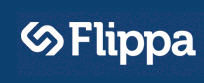 Highest sale this week at Flippa was the domain name SpecialOffer.com that was sold for $18,100.
Past week's sales charted north of $155,000 (with over $75,000 in private sales included).
Post-Auction Negotiation was the method of sale for 4 domain of this week's list.
There were 6 domains that were sold by Buy-It-Now and just rebranded "Flippa Portfolio Sale" (previously known as Domain Catalog) had 5 sales this week.

Top Flippa Domain Sales from the past week:SpecialOffer.com  @ $18,100
Pokies.org  @ $8,000  (Buy It Now)
Gory.com  @ $7,551  ($1 Reserve ~ Editors' Choice)  //  [Confirmation Pending] Mediainfo.com  @ $7,520  (Buy It Now)  //  [Confirmation Pending] Missed.com  @ $6,000  (Negotiated Post-Auction via NameConnect Co-Brokerage)
Portfolio of 30 Exact Match Domains  @ $5,000  ($1 Reserve via Buy It Now)
HealthInsurance.net.au  @ $3,067
YummyFood.com  @ $2,500  (Buy It Now)  //  [Confirmation Pending] CardDebt.com  @ $2,500  (Buy It Now)
Pled.com  @ $2,060  ($1 Reserve ~ Editors' Choice)
OrderSushi.com  @ $1,805
Feir.com  @ $1,708  ($1 Reserve)  //  [Confirmation Pending] Artwork.info  @ $1,600  (Editors' Choice via Buy It Now)
Berjalan.net  @ $1,500  (via Flippa Portfolio Section)
Score.ly  @ $1,300  (Negotiated Post-Auction)
FootballSocks.com  @ $1,201
Funnily.com  @ $1,150  ($1 Reserve)
2k.cc  @ $1,000  (via Flippa Portfolio Section)
SJH.net  @ $1,000  (via Flippa Portfolio Section)
YesBid.com  @ $999  (Buy It Now)
Bistro.org  @ $656  ($1 Reserve ~ Editors' Choice)
Tazed.com  @ $556
VrYoga.com  @ $550  (via Flippa Portfolio Section)
SalesAndMarketing.pro  @ $550  (Negotiated Post-Auction)
MyForex.net  @ $505
TechnologyTube.com  @ $500  (Negotiated Post-Auction)
KinesiologyJobs.com  @ $500  (via Flippa Portfolio Section)
BodyMagazine.com  @ $450  (Buy It Now)
Beer.to  @ $380  ($1 Reserve)
HempAdvisors.com  @ $380  ($1 Reserve)
CloudServices.org  @ $360  (Editors' Choice)