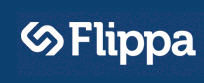 Highest sale this week at Flippa was the domain name Sketches.com that was sold for$10,544.
Big news reported last week as Flippa acquired Domain Holdings.
Post-Auction Negotiation was the method of sale for 7 domains of this week's list.
There were 14 domains that were sold by Buy-It-Now and just rebranded "Flippa Portfolio Sale" (previously known as Domain Catalog) had 4 sales this week.

Top Flippa Domain Sales from the past week:Sketches.com  @ $10,544  (Editors' Choice ~ $1 Reserve)  //  [Confirmation Pending] 3DPrinter.info  @ $8,000  (Editors' Choice ~ Negotiated Post-Auction)
LightShow.com  @ $3,350  ($1 Reserve)
Designly.com  @ $3,200  (Buy It Now)  //  [Confirmation Pending] Cognac.net  @ $3,050  (Editors' Choice ~ $1 Reserve)  //  [Confirmation Pending] ODGE.com  @ $2,998  (Buy It Now)
Satabe.com  @ $2,500  (via Flippa Portfolio Section)  //  [Confirmation Pending] W.et  @ $2,300  (Negotiated Post-Auction)  //  [Confirmation Pending] DoubleOven.com  @ $2,260  (Negotiated Post-Auction)
Packma.com  @ $1,800  (via Flippa Portfolio Section)
LifeInsuranceCompanies.com  @ $1,512  ($1 Reserve)
TopHostingPlans.com + ResellerHostingReview.com  @ $1,400  (Buy It Now)
Interview.io  @ $1,350  ($1 Reserve)
EcoStart.com  @ $1,200  (Buy It Now)
PocketWear.nl  @ $1,200  (via Flippa Portfolio Section)
MakeMoneyOnline.com.au  @ $1,155
EastCoastApartments.com  @ $1,001  (Buy It Now)
5k.io  @ $1,000  (Buy It Now ~ Editors' Choice)
Adwu.com  @ $1,000  (Buy It Now)
Diamonds.io  @ $1,000  (Negotiated Post-Auction)
Floridas.com  @ $1,000  (Buy It Now)
CIVU.com  @ $970
Speech.net  @ $961  //  [Confirmation Pending] EXRA.com  @ $900  (Buy It Now)
SEOBacklinks.xyz  @ $900  (via Flippa Portfolio Section)  //  [Confirmation Pending] Appraisals.io + Appraisers.me  @ $875  (Negotiated Post-Auction)
MortgageLoans.net  @ $850  ($1 Reserve)
Portfolio of 10 .ME Domains  @ $737  ($1 Reserve)
Arrive.net  @ $700  (Negotiated Post-Auction)
OrlandoShuttle.com  @ $660  (Buy It Now)
45.io  @ $650  (Buy It Now)
cb7.com  @ $645
Optimisations.com  @ $521
Hanukkah.net  @ $506  ($1 Reserve)  //  [Confirmation Pending] VPNs.io  @ $505  ($1 Reserve)
HowToBecomeAMillionaire.com  @ $500  (Negotiated Post-Auction)
EstatePlanning.net  @ $500  ($1 Reserve)
TGCG.com  @ $455  ($1 Reserve)
IRSPro.com  @ $450  (Buy It Now)
LGFX.com  @ $406  ($1 Reserve)
VBEZ.com  @ $400  (Buy It Now)
YourGenealogy.com  @ $355  ($1 Reserve)
DXEO.com  @ $350  (Buy It Now)