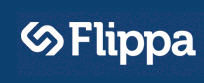 Highest domain name sale this week at Flippa was CLN.com that sold for $45,000.
There were a lot of LLLL.com domain name sales this week similar to other marketplaces lately.
Post-Auction Negotiation was the method of sale for 7 domains of this week's list.
There were 13 domains that were sold by Buy-It-Now and the "Flippa Portfolio Section" (previously known as Domain Catalog) had 12 sales this week.
[* denotes "Confirmation Pending"]
Top Flippa Domain Sales from the past week:
* CLN.com @ $45,000 (Editor's Choice via Buy it Now)
* TelePay.com @ $30,000 (via Flippa Portfolio Section) // [Pending Reversal] * CookieRecipes.com @ $19,999 (Editor's Choice via Buy it Now)
* AUDO.com @ $4,501 (Negotiated Post-Auction) // [Uncertain Sale] * CustomWebDesign.com @4,495 (Buy it Now)
uNeed.com @ $3,988 (Editor's Choice)
* HQ.io @ $2,500 (Negotiated Post-Auction) // [Uncertain Sale] PrimeListings.com @ $2,500 (Buy it Now)
* 4xx.com @ $2,400 (Negotiated Post-Auction)
* GatedCommunity.com @ $1,800 (Negotiated Post-Auction)
* YBKK.com @ $1,270
EARM.com @ $1,150
* YTCC.com @ $1,101
* Aptly.com @ $1,000 (via Flippa Portfolio Section) // [Uncertain Sale] Animes.org @ $1,000 (Negotiated Post-Auction)
RSXN.com @ $950 (Negotiated Post-Auction)
* M0B.com [that's a ZERO] @ $1,000
AgaveRoom.com @ $1,000 (via Flippa Portfolio Section)
* Nervous.net @ $1,000 (Buy it Now)
* Craft.ly @ $995 (Buy it Now)
* LearnYourGadgets.com @ $995 (Buy it Now) // [Pending Reversal] * PHLotto.com @ $995 (Buy it Now) // [Pending Reversal] * YMCALA.com @ $975 (Buy it Now) // [Uncertain Sale] * WPKD.com @ $956
* WFXQ.com @ $880 (via Flippa Portfolio Section)
LicensedContractors.com @ $800 (Buy it Now)
QWFN.com @ $800 (Buy it Now)
* OEVA.com @ $780 (Negotiated Post-Auction)
* 66801.com @ $755 (via Flippa Portfolio Section)
BOED.com @ $752
FNSK.com @ $750 (via Flippa Portfolio Section)
AMZE.com @ $710 ($1 Reserve)
LingerieAddict.com @ $700
BitcoinsWallet.com @ $650 (Buy it Now)
QDBV.com @ $625 (via Flippa Portfolio Section)
* BAAV.com @ $607
Mining.io @ $605
* NKZL.com @ $600 (via Flippa Portfolio Section)
Ruin.me @ $600 // [Uncertain Sale] QPLR.com @ $600 (via Flippa Portfolio Section)
RedesignConcepts.com @ $550 (via Flippa Portfolio Section)
* WorkoutGirl.com @ $526 ($1 Reserve)
FUWN.com @ $515 ($1 Reserve)
Speed.ly @ $500 (Buy it Now)
* 12807.com @ $500 (via Flippa Portfolio Section)
TSRO.com @ $500 (via Flippa Portfolio Section)
CopyScripts.com @ $499