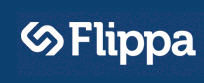 Highest domain name sale these past 2 weeks at Flippa was NOY.com that sold for $39,000.
There were a lot of LLLL.com domain name sales similar to other marketplaces lately but fewer than the 2 weeks before.
Post-Auction Negotiation was the method of sale for 7 domains of this week's list.
There were 5 domains that were sold by Buy-It-Now and the "Flippa Portfolio Section" (previously known as Domain Catalog) had 6 sales this week.
[* denotes "Confirmation Pending"]
Top Flippa Domain Sales from the past 2 weeks:
NOY.com @ $39,000 (Editor's Choice via Buy it Now)
Mineral.com @ $30,000 (Editor's Choice via Buy it Now)
* CreditTips.com @ $4,300 (Editor's Choice)
* Inspire.io @ $4,000 (Buy it Now)
* Atl.as @ $3,500
* Encouraged.com @ $2,900 (Negotiated Post-Auction)
* Well.io @ $2,500 (Buy it Now) // [Payment Plan] Orbiting.com @ $2,250 (Negotiated Post-Auction)
Forthcoming.com @ $2,045 ($1 Reserve ~ Editor's Choice)
Zeuc.com + Uzya.com + Oyza.com + Ziuc.com @ $1,750 (via Flippa Portfolio Section)
SharedHost.com @ $1,500
MXKC.com @ $1,450 ($1 Reserve)
Rental.us @ $1,427 (Negotiated Post-Auction)
Portfolio of 9 LLLL .com's @ $1,400
Mechanically.com @ $1,300 (Negotiated Post-Auction)
* Averted.com @ $1,250 (Negotiated Post-Auction)
PZPL.com @ $1,200 (Negotiated Post-Auction)
* Matchable.com @ $1,150 ($1 Reserve) // [Uncertain Sale] Bamz.com @ $1,150
RugbyMagazine.com @ $1,000 (Buy it Now)
WHMN.com @ $1,000 (via Flippa Portfolio Section)
* Host.sc @ $1,000 (via Flippa Portfolio Section)
BKNX.com @ $950 (via Flippa Portfolio Section)
ePHP.com @ $901 ($1 Reserve)
NKZL.com @ $850 (via Flippa Portfolio Section)
Fovera.com @ $850 (Negotiated Post-Auction)
LRV.net @ $800
* Fansmart.com @ $795 (via Flippa Portfolio Section)
* Talkings.com @ $780
Dispensable.com @ $714
Adaris.net @ $600
FBIJ.com @ $599