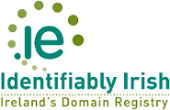 IE Domain Registry Limited, the .ie Domain Name Registry for Ireland, has announced that from 16 November 2015, around 700 previously unavailable one and two-character domains will be made available for registration.
Domains like hp.ie and aa.ie available to businesses and individuals during a 30-day registration period until 16 December;
Domain names with interest from multiple applicants will go to auction in January 2016;
One-letter domains, like t.ie, also available to register.
Two-letter .ie domains, like aa.ie and hp.ie, will be available to register to anyone with a related registered trademark from 9am on Monday, 16 November, the IE Domain Registry (IEDR) announced.
The registration period, also known as the sunrise phase, will run from 16 November to midnight on 16 December. Once the deadline passes, two-letter domains which have only been applied for by a single party will be registered immediately, while two-letter domains with interest from multiple applicants will go to auction in January 2016.
The existing registration requirements for all .ie domain registrations will apply to those one-and two-letter domains, meaning applicants must prove a connection to Ireland and a legitimate claim to the domain name sought.
Earlier this year IEDR conducted a public consultation process seeking the public's view on the availability of one and two letter domains. The Company benefited from the advice and counsel of industry stakeholders via the Policy Advisory Committee (PAC) during the policy change and implementation discussions.
This is the first time Irish businesses and individuals will be able to register a two-letter .ie domain. There are 676 possible two-letter combinations, like pc.ie, hr.ie and gp.ie. One-letter domains, like p.ie, will also be open to registration.
When the British domain registry made one- and two-letter domain names available in 2011 there was strong demand coupled with an intense bidding process that saw in excess of £3 million (€4.1 million) raised at auction.
There is expected to be strong demand and equally intense competition here, between both Irish and foreign companies with global brands, particularly in the case of company abbreviations that are shared by one or more companies, such as HP, BT or AA.
Additionally, more general two-letter domain names which describe a specific type of business or service, like HR or DR, are also expected to be in demand.
David Curtin, Chief Executive of IEDR, said: "For 15 years, we've worked closely with Irish businesses, organisations and voluntary bodies of all sizes to help them build an 'identifiably Irish' profile online. The addition of one- and two-letter .ie domains will help many others build and grow their brand and promote their services in Ireland and internationally. Today's commencement of the 30 day sunrise process is the next stage in this journey".
Further information is available at www.iedr.ie/2-letter-domains where interested parties will find an FAQ and information on how to apply.