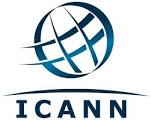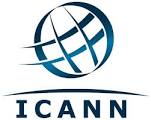 As previously announced, ICANN had been working towards developing a process to permit registries to request the release of two-character ASCII domain names at the second-level for registration to 3rd parties and activation in the DNS. That process is now final and is available here:
For all digit/digit, letter/digit and digit/letter two-character ASCII labels, because this category has been determined not to raise significant security, stability or competition concerns and has received no objections from governments, country code top-level domain managers, and members of the technical community or rights holders, ICANN has authorized their (N/N, L/N and N/L) release for all registries effective December 1st:
Accordingly, registries are not required to submit any individual request for release of any digit/digit, letter/digit or digit/letter two-character ASCII label, and may immediately make such labels available for third party registration and activation in the DNS.
Registries seeking to release letter/letter two-character ASCII labels at the second-level will continue to follow a transparent process as recommended by the Government Advisory Committee (GAC).
Registry operator submits a request to ICANN to release one or more letter/letter two-character ASCII label(s).
ICANN reviews the request and posts it for comment for 30 days.
ICANN notifies the GAC of the request and the comment period.
If there are no relevant and reasoned objections to the request, ICANN will approve the letter/letter ASCII label(s) request within 7-10 calendar days of the close of the 30-day public posting period.
In accordance to Section 6 of Specification 5 of the Registry Agreement, a list of reserved names for this section are still subject to the reservation requirements and will not be available for release at this time.
To learn more about the Authorization Process for Release of Two-Character ASCII Labels at the second level, and to obtain the form for "Request for Release of Letter/Letter Two-Character ASCII Labels at the Second Level," please click here. ICANN will communicate in writing its approval of any such request, if and to the extent appropriate.
ICANN's Registry Services and Engagement team looks forward to implementing these processes to allow registries and their registrants access to two-character SLDs, and thanks the community for its input.