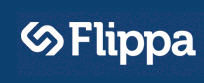 Highest domain name sale this week at Flippa was VYC.com that sold for $22,000.
Post-Auction Negotiation was the method of sale for 3 domains of this week's list.
There were 11 domains that were sold by Buy-It-Now and just rebranded "Flippa Portfolio Section" (previously known as Domain Catalog) had 19 sales this week.
[* denotes "Confirmation Pending"]
Top Flippa Domain Sales from the past week:
* VYC.com @ $22,000 (via Flippa Portfolio Section)
OrderFoodOnline.com @ $9,001
* Asset.co @ $5,000 (via Flippa Portfolio Section)
* 2p.net @ $3,000
* NN.io @ $2,500 (via Buy It Now)
JFL.net @ $2,500 (via Flippa Portfolio Section)
* Portfolio of 11 LLLL .COMs @ $2,500 (via Buy It Now) // [Pending Reversal] CloudBrowser.com @ $2,100 (via Flippa Portfolio Section)
ArtCulture.com @ $2,000 (via Buy It Now)
* iWantTraffic.com @ $1,995 (via Buy It Now)
* SKUX.com @ $1,950 ($1 Reserve)
RIOM.com @ $1,950
* Portfolio of 60 Domains @ $1,800 ($1 Reserve)
PUFS.com @ $1,500 (via Buy It Now)
NetDownloads.com @ $1,450 (via Flippa Portfolio Section)
Podie.com @ $1,321 (via Buy It Now)
Short.me @ $1,250
RN7.com @ $1,200 (Negotiated Post-Auction)
Lead.ly @ $1,199 (via Flippa Portfolio Section)
* Macka.com @ $1,150
* e-Islam.org @ $1,001 (via Flippa Portfolio Section) // [Pending Reversal] Portfolio of 25 Domains @ $1,000 ($1 Reserve)
* NewsExcel.net @ $1,000 (via Flippa Portfolio Section)
BetSmart.net @ $1,000 (via Flippa Portfolio Section)
MOX.org @ $950 (via Buy It Now)
MUFN.com @ $850 (Negotiated Post-Auction)
Assignments.net @ $850 (via Buy It Now)
IMBE.com @ $815
* FoodFlav.com @ $810
SetADate.com @ $805 ($1 Reserve)
Skidl.com @ $800 (via Flippa Portfolio Section)
Windowsill.com @ $755 ($1 Reserve)
FishLures.com @ $750 (via Buy It Now)
* Adversense.com @ $750
* PayShake.com @ $750 (via Flippa Portfolio Section)
HelpVictims.com @ $600 (via Flippa Portfolio Section)
RentalBrokers.com @ $593 ($1 Reserve)
* TheYen.com @ $510 ($1 Reserve)
Brutal.net @ $500 (via Buy It Now)
Bidzi.com @ $500 (via Buy It Now)
* Om0.com [o-m-zero] @ $500
* BeatShack.com @ $500 (via Flippa Portfolio Section)
StampCoins.com @ $500 (via Flippa Portfolio Section)
ReferralSnip.com @ $491 (via Flippa Portfolio Section)
* AppsFaqs.com @ $410 ($1 Reserve)
MusicHit.com @ $405 ($1 Reserve)
YaGot.com @ $401 (Negotiated Post-Auction)
d9c.com @ $400 (via Flippa Portfolio Section)