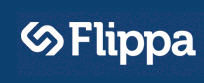 Highest sale this week at Flippa was the domain names Cyclr.com that sold for $5,000.
Post-Auction Negotiation was the method of sale for 7 domains of this week's list.
There were 18 domains that were sold by Buy-It-Now and just rebranded "Flippa Portfolio Section" (previously known as Domain Catalog) had 11 sales this week.

Top Flippa Domain Sales from the past week:Cyclr.com  @ $5,000  (Negotiated Post-Auction)
* Webglgames.com  @ $5,000  (via Flippa Portfolio Section)
* Portfolio of 250 Domains  @ $3,950  (via Buy It Now)
Portfolio of 85 Domains  @ $3,850
Portfolio of 111 .NYC Domains  @ $3,780  (via Buy It Now)
* Look.me  @ $3,250  (Negotiated Post-Auction)
* ODGE.com  @ $3,001
Trillions.com  @ $3,000  (Editor's Choice via Buy It Now)
HelpDesk.org  @ $2,750  ($1 Reserve)
Gator.io  @ $2,750  (via Flippa Portfolio Section)
TopMortgage.com  @ $2,150 / [Reversed] Portfolio of 10 LLLL .com Domains  @ $1,999  (via Buy It Now)
Sighted.com  @ $1,800  (via Buy It Now)
Digiport.com  @ $1,800  (via Buy It Now)
Clib.com  @ $1,800  (via Buy It Now)
PhotoRetouching.com  @ $1,550
* When.io  @ $1,500  (via Buy It Now)
* Vuvuzela.com  @ $1,500  (via Flippa Portfolio Section)
Remove.org  @ $1,310  (Editor's Choice ~ $1 Reserve)
Gissmostore.com  @ $1,300  (via Flippa Portfolio Section) / [Pending Reversal] * DatingProfiles.com  @ $1,250  (via Buy It Now)
* Man.io  @ $1,250  ($1 Reserve)
* StockPrices.net  @ $1,100
* Face.io  @ $1,001
Shatterless.com  @ $999  (via Flippa Portfolio Section)
KUMT.com  @ $925  (via Buy It Now)
* Dezk.com  @ $850  (via Buy It Now)
Internet.ly  @ $830  (Negotiated Post-Auction)
iae.net  @ $823
Portfolio of 333 Domains  @ $805
Portfolio of 14 loan-related .COM Domains  @ $805
ShipsToUs.com  @ $800
ToolsToBusiness.com  @ $790
* Jazz.io  @ $750
* TXXN.com  @ $676  (via Buy It Now)
* CPSK.com  @ $650  (via Buy It Now)
* CampingVacation.com  @ $615  ($1 Reserve)
Dud.org  @ $610  ($1 Reserve)
MYXY.com  @ $605
WheyProteinPowders.com  @ $600  (via Buy It Now)
Portfolio of 6 LLLL .com Domains  @ $600  (via Buy It Now)
MrChemistry.com  @ $599  (via Flippa Portfolio Section)
* Topmetin.net  @ $580  (via Flippa Portfolio Section)
Pornsy.com  @ $556
UAMY.com  @ $550  (Negotiated Post-Auction)
Digimatic.com  @ $510  ($1 Reserve)
LeadPage.com  @ $500  (via Flippa Portfolio Section)
* StoreMyFiles.com  @ $500  (via Buy It Now)
eSports.today  @ $500  (via Flippa Portfolio Section)
UMLM.com  @ $500  (via Buy It Now)
Investors4u.com  @ $500  (Negotiated Post-Auction) / [Pending Reversal] Fiitness.com  @ $500  (Negotiated Post-Auction) / [Pending Reversal] Costumed.com  @ $499  (via Buy It Now)
Phuket.tours  @ $495  (via Flippa Portfolio Section)
Explanation.net  @ $455  ($1 Reserve)
* DailyFantasyPro.com  @ $480  (via Flippa Portfolio Section)
82869.com  @ $416  ($1 Reserve)
Pahs.com  @ $412
Redemption.org  @ $405  ($1 Reserve)
Rehab.to  @ $400  (Negotiated Post-Auction)
[* denotes "Confirmation Pending"]