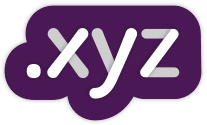 Think you can register the best .COM or .XYZ domain name and win $1,000? Then you can take The Challenge at TheChallenge.xyz while you hand-register the best domains you can find and submit your entries on the official contest site.
You have to submit your entry, along with a short survey, and you'll enter your chance to win $1,000.
There is going to be one .XYZ and one .COM domain winner for each entry period so your chances of winning are the same, regardless of which domain extension you pick.
For The Challenge, a domain industry expert will select the person who's most skilled at finding that great, available domain. So what is the expert judge looking for in your domain?
Does your domain identify what you're using it for? Does your domain include dictionary words without any typos? Will it pass the radio test? The judging criteria are described further in the Official Contest Rules.
When will the winners be announced?
On August 10th and September 7th, TheChallenge.xyz will announce one winner for the best .XYZ and one winner for the best .COM domain submitted during the applicable entry periods, for a total of 4 winners.
You can even enter more than one .XYZ and/or .COM domain. Just submit each one individually.
First submissions close 08/06/2015, 11:59 PM (PDT).