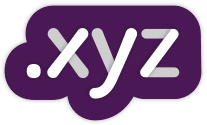 The XYZ registry asked me to be the judge on its new domain name registration contest and I accepted.
Why you might ask… Why not?
First of all this is not a simple domain name registration contest. It is a parallel .com AND .xyz domain contest. You can either submit to the contest a .com domain, a .xyz domain or both.
By the way, I am not getting paid to be the judge. I just think it is going to be interesting what sort of domain names are submitted after millions of .com and thousands of .xyz have been registered.
Think you can register the best .COM or .XYZ domain name and win $1,000? Then you can take The Challenge at TheChallenge.xyz while you hand-register the best domains you can find and submit your entries on the official contest site.
You have to submit your entry, along with a short survey, and you'll enter your chance to win $1,000. There is going to be one .XYZ and one .COM domain winner for each entry period (there are 2 entry periods) so your chances of winning are the same, regardless of which domain extension you pick.
There is 1 more day for you to enter to win $1,000 at The Challenge. There's still time for you to register the best .COM or best .XYZ domain (or both).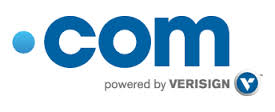 When will the winners be announced?
On August 10th and September 7th, TheChallenge.xyz will announce one winner for the best .XYZ and one winner for the best .COM domain submitted during the applicable entry periods, for a total of 4 winners.
You can even enter more than one .XYZ and/or .COM domain. Just submit each one individually.
By Monday afternoon, I will pick the two winners who can claim their title as The Challenge winners and have $1,000 each to take home. First submissions close 08/06/2015, 11:59 PM (PDT).