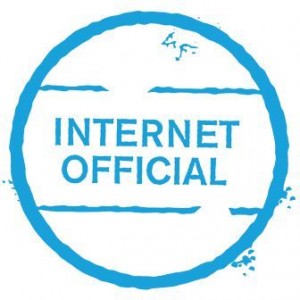 Verisign announced the first round of #InternetOfficial contest winners.
The First Prize Winners will receive $5,000 each, and are eligible to compete to win the #InternetOfficial contest grand prize of $30,000.
The panel of top industry experts and celebrity judges has determined the five best .COM domain names entered into the #InternetOfficial contest during the first monthly entry period.
The winners are: 
1. chooseyourtattoo.com: Registered by Tom H. of Niles, Mich.
2. electricmotorcycleclub.com: Registered by Adam Y. H. of Pine Bluffs, Wyo.
3. perfecthairstylist.com: Registered by Zvi A. of Rego Park, N.Y.
4. SecretSnitch.com: Registered by Nancy K. of Port Charlotte, Fla.
5. StressDetector.com: Registered by Jeffrey H. of Baton Rouge, La.
The #InternetOfficial contest, which is open to U.S. residents only, will feature up to five monthly First Prize Winners during the contest's entry period (for a total of up to 15 monthly First Prize Winners) and one Grand Prize Winner. Each First Prize Winner will receive $5,000 and the opportunity to submit a video explaining the beauty of their entry. The First Prize Winners who submit a video will proceed to the final round for an opportunity to win the grand prize.
If you haven't already entered the #InternetOfficial contest you can enter by April 30, 2015. There is still one monthly entry period left – meaning one last opportunity – to enter your best .COM domain name and be chosen as one of our monthly First Prize Winners who will each receive $5,000 and become eligible to compete in the grand prize round for an opportunity to win the grand prize amount – $30,000
Be sure to check out domain name tips from the industry expert #InternetOfficial contest judges: domain expert Michael Berkens, small business expert Anita Campbell and branding expert Steve Manning.