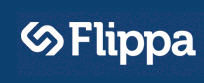 Highest sale this week at Flippa was the domain names Clickbait.com that sold for $9,000.
Post-Auction Negotiation was the method of sale for 1 domain of this week's list.
There were 6 domains that were sold by Buy-It-Now and just rebranded "Flippa Portfolio Section" (previously known as Domain Catalog) had 2 sales this week.

Top Flippa Domain Sales from the past week:Clickbait.com  @ $9,000  (via Flippa Portfolio Section)
Gift.info  @ $8,500  (via Buy It Now)
* Frap.com  @ $5,050  (Domain Holdings Premium Brokerage)
* EngineeringColleges.com  @ $5,000  (Negotiated Post-Auction)
* YouLikeThis.com + Portfolio of 50 Domains  @ $4,050
* CoinFund.com  @ $2,222  ($1 Reserve)
SEMForum.com  @ $1,100  (via Buy It Now)
* Vitrine.io  @ $1,000  (via Flippa Portfolio Section)
CheapLoan.org  @ $1,000  (via Buy It Now)
PIMT.com  @ $1,003  ($1 Reserve)
* WebMash.com  @ $855  ($1 Reserve)
PHPApplication.com  @ $750  (via Buy It Now)
* InternetMarketingPros.com  @ $500  (via Buy It Now)
HowToTattoo.com  @ $455  ($1 Reserve)
HostNinja.com  @ $450  (via Buy It Now)
* LearnCode.net  @ $450 / [Pending Reversal] Piano.to  @ $442  ($1 Reserve)
* PNGR.com  @ $405