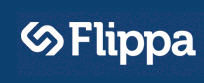 Highest sale this week at Flippa was the domain names MADZ.com that sold for $5,500.
4 New gTLD domain names were sold at Flippa this week including Get.Digital for $1,100 and were added in the Sold.Domains database.
Post-Auction Negotiation was the method of sale for 2 domains of this week's list.
There were 11 domains that were sold by Buy-It-Now and just rebranded "Flippa Portfolio Section" (previously known as Domain Catalog) had 8 sales this week.

Top Flippa Domain Sales from the past week:* MADZ.com  @ $5,500  (via Buy It Now)
* Bill.org  @ $4,550  (Editors' Choice)
[Private]  (Negotiated Post-Auction)
* Microfunding.com  @ $2,800  (Editors' Choice)
OCRE.com  @ $2,500  (via Buy It Now)
QOST.com  @ $1,900
* J7Q.com  @ $1,777  (via Buy It Now) / [Pending Reversal] * SoftLayerHosting.org  @ $1,600  (via Flippa Portfolio Section)
Portfolio of 8 LLLL .COM's  @ $1,429  ($1 Reserve)
Portfolio of 40 Exact Match Domains  @ $1,200  ($1 Reserve)
* Blogsy.com  @ $1,122  ($1 Reserve)
* Get.Digital  @ $1,100  (via Flippa Portfolio Section)
* QWPN.com  @ $1,060  (Editors' Choice)
* Goofi.com  @ $1,000
* HHHV.com  @ $999  (via Buy It Now)
IAIE.com  @ $925  (via Buy It Now)
* WranglerHQ.com  @ $900  (via Flippa Portfolio Section)
* SexyAunts.com  @ $900  (via Buy It Now)
* OKAT.com  @ $875  (via Buy It Now)
Ai.cm  @ $861  ($1 Reserve)
* Violates.com  @ $806
* KOHH.com  @ $725  (via Buy It Now)
* PNNI.com  @ $725  (via Buy It Now)
* FitnessFactory.net  @ $630  (via Flippa Portfolio Section)
PrematureJaculation.com  @ $599  (via Buy It Now)
DDNF.com  @ $510
* DHRR.com  @ $506  ($1 Reserve)
* Passed.org  @ $500  (Negotiated Post-Auction)
* HookahPens.com  @ $500
BestJobs.Website  @ $499  (via Flippa Portfolio Section)
* BestTV.Website  @ $499  (via Flippa Portfolio Section)
* BestTop.Website  @ $499  (via Flippa Portfolio Section)
EXMN.com  @ $485  ($1 Reserve)
* FreePromoCodes.com  @ $410
* GFFK.com  @ $401  ($1 Reserve)
* Feedna.com  @ $400  (via Flippa Portfolio Section)
Tutorials.io  @ $350  (via Buy It Now)