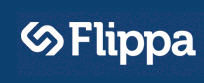 Highest sale this week at Flippa was the domain name FZV.com that was sold for $15,000.
Three character (LLL) .COM domains helped Flippa sell over $125,000 worth of domains.
There were 4 .io sales this week.
Post-Auction Negotiation was the method of sale for 5 domain of this week's list.
There were 11 domains that were sold by Buy-It-Now and just rebranded "Flippa Portfolio Sale" (previously known as Domain Catalog) had 4 sales this week.
Flippa 2014 Review: $2.15 Million In Domain Name Sales
This Is The Buyer Of ShipYourEnemiesGlitter.com For $85,000
Top Flippa Domain Sales from the past week:FZV.com  @ $15,000  (Negotiated Post-Auction)
NVL.com  @ $12,600  (Editors' Choice ~ Negotiated Post-Auction)
Analytics.io  @ $10,000  (Editors' Choice)
PianoMovers.com  @ $8,600  (Buy it Now)
Blowdryer.com  @ $8,400  (Buy it Now)
Keyboards.net  @ $6,800
Movie.io  @ $6,500  (Editors' Choice ~ $1 Reserve)
AmazingReviews.com  @ $3,200  (Editors' Choice ~ $1 Reserve)
SilkStockings.com  @ $3,100  (Negotiated Post-Auction)
Plugins.net  @ $3,050  (Editors' Choice)
Product.org  @ $3,049  ($1 Reserve)
UsedGadgets.com  @ $2,600  (Buy it Now)
A.et  @ $2,250  (Buy it Now)
OnlineHelper.com  @ $1,999
MMAEvents.com  @ $1,751  (Editors' Choice ~ $1 Reserve)
Sadly.com  @ $1,650  (Editors' Choice ~ $1 Reserve)
s70.com  @ $1,500  (Buy it Now)
DigitalGraphic.com  @ $1,499  (Buy it Now)
FixPCs.com  @ $1,000
3DPrintingPens.com  @ $999  (Buy it Now)
CreditCarder.com  @ $999  (via Flippa Portfolio Section)
HowToGetRidOfWarts.com  @ $913  ($1 Reserve)
ZYYO.com  @ $905
VintageGaming.com  @ $855  (Editors' Choice ~ $1 Reserve)
Cruises.to  @ $850  (Buy it Now)
FrickinBrand.com  @ $850  (Buy it Now)
HelmetsDirect.com  @ $700  (Buy it Now)
StudentProgress.com  @ $695  (via Flippa Portfolio Section)
HorrorMovies.net  @ $511  ($1 Reserve)
CommercialDrone.com  @ $500  (via Flippa Portfolio Section)
Commission.info  @ $500  (via Flippa Portfolio Section)
Productivity.io  @ $500
AppAntiVirus.com  @ $500  (Negotiated Post-Auction)
YONYO.com  @ $455
DietRight.com  @ $425  (Negotiated Post-Auction)
Cops.io  @ $405
Additions.net  @ $400  ($1 Reserve)
CrystalNecklaces.com  @ $400  (Buy it Now)
XRE.net  @ $395
PeanutButter.net  @ $355  ($1 Reserve)
ERIR.com  @ $335
HJUV.com  @ $250