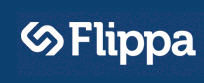 Flippa sold 50 domains in the last 10 days of May.
Highest sale this week at Flippa was the domain name HotDog.com that was sold for $150,000.
Another great sale was the domain name Cloud.io that was sold for $45,000. 5 .io domains were sold.
With an incredible amount of activity down the home-stretch (over $325,000 in domains changing hands in the past 10 days), the official count (including privatized sales) stood at over $775,000 for the month of May.
In case you missed it, Flippa acquired Domain Holdings.
Post-Auction Negotiation was the method of sale for 3 domains of this week's list.
There were 20 domains that were sold by Buy-It-Now and just rebranded "Flippa Portfolio Sale" (previously known as Domain Catalog) had 7 sales this week.

Top Flippa Domain Sales from the past week:HotDog.com  @ $150,000  (Editors' Choice via Buy It Now ~ In Partnership with Brannans)
Cloud.io  @ $45,000  (Editors' Choice ~ via Flippa Premium Brokerage)
EnglishLanguage.com  @ $14,999  (Buy It Now)  //  [Confirmation Pending] Kennebunkport.com  @ $7,000  (Editors' Choice ~ $1 Reserve)
Portfolio of 101 Domain Names  @ $6,888  (Buy It Now)
Susy.com  @ $6,0001  //  [Confirmation Pending] Broker.io  @ $6,000  (Buy It Now)
Tunez.com  @ $5,999  (Editors' Choice via Buy It Now)  //  [Confirmation Pending] Handcuffed.com  @ $5,555  (Buy It Now)  //  [Confirmation Pending] Daring.com  @ $3,500  (Buy It Now)
Toat.com  @ $3,500  (Buy It Now)
Innovate.org  @ $3,495  (Editors' Choice ~ via Buy It Now)
Bot.io  @ $3,100  (via Flippa Portfolio Section)  //  [Confirmation Pending] CareerAdvisors.com  @ $3,052  //  [Confirmation Pending] CyberSquatter.com  @ $3,000  (Buy It Now)
Dayy.com  @ $3,000  (Buy It Now)  //  [Confirmation Pending] DroneGear.com  @ $1,995  (Buy It Now)
TradeReview.com  @ $1,500  (Buy It Now)
Koco.in  @ $1,500  (via Flippa Portfolio Section)  //  [Confirmation Pending] ClubsTech.com  @ $1,350  (via Flippa Portfolio Section)
Portfolio of 9 LLLL .COMs  @ $1,300
TeachPal.com  @ $1,249  (via Flippa Portfolio Section)  //  [Confirmation Pending] Intannya.com  @ $1,200  (via Flippa Portfolio Section)
Declares.com  @ $1,150  (Editors' Choice ~ $1 Reserve)
DGL.net  @ $1,105  ($1 Reserve)  //  [Confirmation Pending] VRMagazine.com  @ $1,100  (Negotiated Post-Auction)
EBM.net  @ $1,065  ($1 Reserve)
OrganicIngredients.com  @ $1,060
Divested.com  @ $1,050  (Editors' Choice ~ $1 Reserve)  //  [Confirmation Pending] e.et  @ $1,050  ($1 Reserve)  //  [Confirmation Pending] FashionablyLate.com  @ $1,050
Helicams.com  @ $1,002
Seashells.net  @ $1,000  (Buy It Now)
Removably.com  @ $1,000  (Buy It Now)
ComedyHouse.com  @ $1,000  (Buy It Now)
Rezekinya.com  @ $1,000  (via Flippa Portfolio Section)
Haul.it  @ $850  (via Flippa Portfolio Section)
TryV.com  @ $799  (Buy It Now)
Internet.ly  @ $770  ($1 Reserve)
EditPhotosOnline.com  @ $650  (Buy It Now)
Lone.ly  @ $605  ($1 Reserve)
Retail.to  @ $555  ($1 Reserve)  //  [Confirmation Pending] RPNN.com  @ $510  ($1 Reserve)
Takeoff.io  @ $505
Schnapps.net  @ $505
iPackages.com  @ $470  (Buy It Now)
Trainee.io  @ $450  (Negotiated Post-Auction)
UFIV.com  @ $425
UsedBoards.com  @ $400  (Negotiated Post-Auction)
Beds.to  @ $350  (Buy It Now)