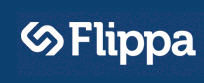 Highest sale this week at Flippa was the domain name NUP.com that was sold for $25,000.
Quieter week, en route to $75,000+ in sales (including those privatized).
.IOs continued to show strength, with Rank.io selling for $5,000 plus other domains.
Post-Auction Negotiation was the method of sale for 3 domain of this week's list.
There were 7 domains that were sold by Buy-It-Now and just rebranded "Flippa Portfolio Sale" (previously known as Domain Catalog) had 7 sales this week.
Flippa 2014 Review: $2.15 Million In Domain Name Sales
This Is The Buyer Of ShipYourEnemiesGlitter.com For $85,000
Top Flippa Domain Sales from the past week:NUP.com  @ $25,000  (Flippa Premium Brokerage)
Deleting.com  @ $6,000  (Flippa Premium Brokerage)
Rank.io  @ $5000  (Buy it Now) [confirmation pending] M4F.com + WomanForMan.com, ManForWoman.com and others  @ $4,001
WPTutorials.com  @ $2,987  (Editors' Choice via Buy it Now)
ITAssistant.com  @ $2,450  (Editors' Choice ~ $1 Reserve)
Weed.to  @ $1,550  ($1 Reserve)
Outl.et  @ $1,500  (Buy it Now)
Bells.org  @ $1,200  (Buy it Now)
Application.info  @ $1,100  (Negotiated Post-Auction)
8ju.com  @ $1,050  (via Flippa Portfolio Section)
BrewingGuide.com  @ $645  (Editors' Choice ~ $1 Reserve)
VirtualPrototyping.com  @ $600  (Negotiated Post-Auction)
5kq.com  @ $580  (via Flippa Portfolio Section)
CreditCardsPlus.com  @ $540  ($1 Reserve)
BinaryOptions.me  @ $505
svgJS.com  @ $500
Bulb.io  @ $450
Trains.to  @ $405  (Editors' Choice ~ $1 Reserve)
WeekPass.com  @ $400  (via Flippa Portfolio Section)
ThatsSpiffy.com  @ $400  (via Flippa Portfolio Section)
BXUG.com  @ $400  (Buy it Now)
Bitcoins.sx  @ $400  (Buy it Now)
Dat.io  @ $338  ($1 Reserve)
OneDubai.com  @ $325
VOIF.com  @ $320
MobileGameDevelopment.com  @ $316  ($1 Reserve)
Shortcodes.io  @ $306
XSO.net  @ $300
Topless.io  @ $300  (Buy it Now)
Tomatoed.com  @ $300  (via Flippa Portfolio Section)
LifeCoach.info  @ $288  (Buy it Now)
FileBackup.org  @ $281  (Editors' Choice)
LiveScoreResults.com  @ $280  (via Flippa Portfolio Section)
NewlyFunded.com  @ $250
GMO.io  @ $250  (Negotiated Post-Auction)