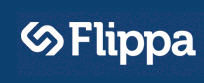 Highest sale this week at Flippa was the domain name BuyShares.com that was sold for $15,900.
Lots of private sales this past week, so the report is showing roughly two-thirds of the $130,000+ of domains that changed hands.
.IOs continued to show strength, with Editors' Choice Tshirts.io leading the way. Giftcard.io + Giftcards.io sold to the same buyer.
Post-Auction Negotiation was the method of sale for 4 domain of this week's list.
There were 8 domains that were sold by Buy-It-Now and just rebranded "Flippa Portfolio Sale" (previously known as Domain Catalog) had 2 sales this week.
Flippa 2014 Review: $2.15 Million In Domain Name Sales
This Is The Buyer Of ShipYourEnemiesGlitter.com For $85,000
Top Flippa Domain Sales from the past week:BuyShares.com  @ $15,900  (Negotiated Post-Auction)
Hotels.fm  @ $6,000  (Buy it Now)
MyEstate.com  @ $5,100  (Negotiated Post-Auction)
Delusion.com  @ $5,000  (Flippa Premium Brokerage)
Sobr.com  @ $3,715  (Editors' Choice)
Vuzo.com  @ $3,250
Discountz.com  @ $2,800
Portfolio of 100+ Domains  @ $2,650  (Buy it Now)
Toat.com  @ $2,501
tShirts.io  @ $2,500  (Editors' Choice ~ Buy it Now)
CardDebt.com  @ $2,500  (Buy it Now)
Seed.com.au  @ $2,001
Giftcard.io  @ $2,001  ($1 Reserve)
Giftcards.io  @ $2,000  (Negotiated Post-Auction)
Graphic.ly  @ $1,850  (Editors' Choice)
WebsiteScripts.com  @ $1,850  ($1 Reserve)
Tacked.com  @ $1,800  (Editors' Choice ~ Buy it Now)
Return.net  @ $1,550  ($1 Reserve)
TANR.com + 15 Domains  @ $1,050  (Negotiated Post-Auction)
ClassTag.com  @ $850  (via Flippa Portfolio Section)
iGrades.com  @ $800  (Buy it Now)
PrivateCatering.com  @ $757  ($1 Reserve)
Opinion.io  @ $750
WVHomes.com  @ $750  (Buy it Now)
PayProxy.com  @ $555  ($1 Reserve)
AnkleDoctor.com  @ $505  ($1 Reserve)
Gamers.co  @ $500
NYTY.com  @ $500  (Buy it Now)
ExoticTastes.com  @ $500
Razor.info  @ $405  (Editors' Choice ~ $1 Reserve)
Rustled.com  @ $350  (via Flippa Portfolio Section)