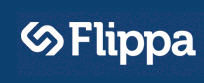 Highest sale this week at Flippa was the domain name TopReview.com that was sold for $10,000.
3 .io domain names were sold this week. .IO domains are doing pretty good at Flippa lately. Last week Flippa sold 5 .io domains.
Post-Auction Negotiation was the method of sale for 4 domains of this week's list.
There were 7 domains that were sold by Buy-It-Now and newly introduced (and soon to be re-branded) Domain Catalog had 1 sale this week.
Flippa 2014 Review: $2.15 Million In Domain Name Sales
This Is The Buyer Of ShipYourEnemiesGlitter.com For $85,000
Top Flippa Domain Sales from the past week:TopReview.com  @ $10,000  (Flippa Exclusive ~ via Buy it Now)
Interview.net  @ $6,300  (Flippa Exclusive Brokerage ~ via Buy it Now)
Wildly.com  @ $4,051  ($1 Reserve)
Mardigras.net  @ $4,250
Entitlement.com  @ $4,001
VisitBolivia.com  @ $3,200  (Buy it Now)
Leoh.com  @ $2,300
Lovz.com  @ $1,950
Tips.ca  @ $1,500  (Negotiated Post-Auction)
Educate.io  @ $1,500  (Negotiated Post-Auction)
Fins.net  @ $1,400
Ga.gs  @ $1,250  (Buy it Now)
TruePsychics.com  @ $975  (Buy it Now)
Abductee.com  @ $831  ($1 Reserve)
d.et  @ $705
aTrader.com  @ $700
BleedingEdge.com  @ $660  ($1 Reserve)
uBus.com  @ $606
Rankz.com  @ $605  ($1 Reserve)
MyBusinessListing.com  @ $500  ($1 Reserve)
Racing.info  @ $480  ($1 Reserve + Editors' Choice)
WholesaleHealthCare.com  @ $454  ($1 Reserve)
AssetMagazine.com  @ $449  ($1 Reserve)
Starship.io  @ $400  (Negotiated Post-Auction)
Designing.co  @ $399  (Buy it Now)
Dessert.io  @ $350  (Buy it Now)
3i2.com  @ $345 (Domain Catalog Sale)
RealDomains.com  @ $325  (Negotiated Post-Auction)
WPThemes.co  @ $255
OnlineTravel.info  @ $246