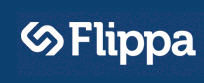 Highest sale this week at Flippa was the domain name Rides.com that was sold for $120,000.
Post-Auction Negotiation was the method of sale for 8 domains of this week's list. These Flippa post-auction negotiations are working very well.
There were 6 domains that were sold by Buy-It-Now and newly introduced Domain Catalog had 3 sales this week.
Top Flippa Domain Sales from the past week:Rides.com  @ $120,000  (Flippa Exclusive ~ Negotiated Post-Auction)
RealEstateForeclosures.com  @ $7,500  (Negotiated Post-Auction)
Text.org  @ $5,012
Youman.com  @ $4,000
MobileDrones.com  @ $2,875  (Buy It Now)
Lionel.net  @ $2,000  (Buy It Now)
AutomotiveMechanic.com  @ $2,000
SlowMotionCamera.com  @ $1,899  (Buy It Now)
Move.ly  @ $1,475  (Negotiated Post-Auction)
Thiamin.com  @ $1,000
InsuranceShouters.com  @ $1,000  (Buy It Now)
NVM.net  @ $779  ($1 Reserve)
BDK.net  @ $601  (Negotiated Post-Auction)
SuperAnnuation.info  @ $550  (Domain Catalog Sale)
Obese.net  @ $532  ($1 Reserve)
MusicDownloads.info  @ $525  ($1 Reserve)
CrowdFunding.io  @ $510  ($1 Reserve)
Hive.us  @ $500  (Buy It Now)
Evil.io  @ $500
ntwkr.com  @ $499
PPCSecrets.com  @ $472  ($1 Reserve)
SendGiftCards.com  @ $455
FirearmMagazine.com  @ $455  ($1 Reserve)
EVUU.com  @ $419  (Negotiated Post-Auction)
Kittens.io  @ $370
Entertainer.info  @ $355  ($1 Reserve)
GIWN.com  @ $300  (Negotiated Post-Auction)
BestMortgage.co  @ $300  (Buy It Now)
Apiculture.org  @ $288  (Negotiated Post-Auction)
iStudies.com  @ $250
BannedAccount.com  @ $250  (Domain Catalog Sale)
GoldAssays.com  @ $250
GSVP.com  @ $241
CyberAdvertisers.com  @ $225
RabbitMail.com  @ $201
Cleaved.com  @ $201
F7J.com  @ $201
Cannabispedia.com  @ $200  (Domain Catalog Sale)
MXEQ.com  @ $180