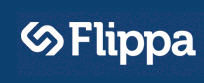 Highest sale this week at Flippa was the domain name Siamese.com  that was sold for $5,010.
Post-Auction Negotiation was the method of sale for 11 domains of this week's list. These Flippa post-auction negotiations are working very well.
There were 6 domains that were sold by Buy-It-Now and newly introduced Domain Catalog had 3 sales this week.
Top Flippa Domain Sales from Last Week:Siamese.com  @ $5,010  (Flippa Exclusive ~ $1 Reserve)
Collarbone.com  @ $3,000  (Buy It Now)
Statistics.info  @ $2,200
TokyoTourism.com  @ $2,000  (Buy It Now)
Gosipping.com  @ $1,800  (Negotiated Post-Auction)
Endnotes.com  @ $1,250  (Negotiated Post-Auction)
Crazy.me  @ $1,200  (Negotiated Post-Auction)
Multiplaying.com  @ $1,200  (Buy It Now)
Cu.ly  @ $995
DormShopping.com  @ $650  (Negotiated Post-Auction)
Portfolio of 70 Domains  @ $605  ($1 Reserve)
StudentDeal.com  @ $601
Hutang.com  @ $502
RNT.net  @ $450  (Buy It Now)
Posters.us  @ $400  (Negotiated Post-Auction)
USPoker.us  @ $375  (Domain Catalog Sale)
Og.ag  @ $350  (Negotiated Post-Auction)
BitcoinGuide.com  @ $350  (Negotiated Post-Auction)
4InsuranceQuotes.com  @ $300  (Negotiated Post-Auction)
Lording.com  @ $300  (Domain Catalog Sale)
Celebs.io  @ $290  ($1 Reserve)
SchoolForSale.com  @ $275  ($1 Reserve)
Boner.net  @ $265
LacrosseCleats.com  @ $256  ($1 Reserve)
QuickBusinessSetup.com  @ $204
Drones.so  @ $180
TheSmartWatchStore.com  @ $150  (Negotiated Post-Auction)
Undeaf.com  @ $129  (Domain Catalog Sale)
CheapVoucher.com  @ $150  (Buy It Now)
HireTheCrowd.com  @ $125  (Negotiated Post-Auction)
SeedCash.com  @ $106
HygieneTips.com  @ $104
Vul.co  @ $100  (Buy It Now)
Labradors.info  @ $100  (Negotiated Post-Auction)