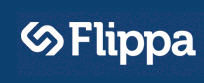 Highest sale this week at Flippa was the domain name RCDrones.com  that was sold for $9,000.
Post-Auction Negotiation was the method of sale for 6 domains of this week's list. These Flippa post-auction negotiations are working very well.
There were 6 domains that were sold by Buy-It-Now and newly introduced Domain Catalog had 5 sales this week.
Top Flippa Domain Sales from Last Week:RCDrones.com  @ $9,000  (Buy It Now)
Ear.org  @ $4,151  (Flippa Exclusive ~ $1 Reserve)
BestWebsite.com  @ $4,000  (Negotiated Post-Auction)
NSFW.net  @ $3,650 ($1 Reserve)
Fouls.com  @ $2,500  (Negotiated Post-Auction)
Portfolio of 365 Domains  @  $2,075
EpicThemes.com  @ $1,525  (Domain Catalog Sale)
Kailua.org  @ $1,100  (Negotiated Post-Auction)
MakeASexTape.com  @ $1,100  (Negotiated Post-Auction)
Travelog.net  @ $1,010  (Domain Catalog Sale)
TaxWork.com  @ $905
AmazingArt.com  @ $625
WellnessApp.com  @ $600
PPCSearchMarketing.com  @ $501  (Negotiated Post-Auction)
Ugly.info  @ $499  (Buy It Now)
Buying.io  @ $425
CloudStrategist.com  @ $350  (Domain Catalog Sale)
TriathlonForum.com  @ $350  (Domain Catalog Sale)
Kioji.com  @ $318
NirvanaShirt.com  @ $300  (Negotiated Post-Auction)
OfficeFever.com  @ $275  (Buy It Now)
WallStreetNews.org  @ $255
TopTradeLeads.com  @ $225  (Buy It Now)
Dollars.io  @ $205
iAuction.net  @ $205
StopSnoring.info  @ $200  (Domain Catalog Sale)
FindCloudStorage.com  @ $195  (Buy It Now)
Photos360.com  @ $195  (Buy It Now)
eHelping.com  @ $195
JamaicaTickets.com  @ $160