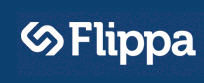 Highest sale this week at Flippa was the domain name Hacked.com that was sold for $50,000.
Post-Auction Negotiation was the method of sale for 15 domains of this week's list. These Flippa post-auction negotiations are working very well.
There were 14 domains that were sold by Buy-It-Now and newly introduced Domain Catalog had 5 sales this week.
Top Flippa Domain Sales from Last 2 Weeks:Hacked.com  @ $50,000 (Flippa Exclusive ~ Buy It Now)
Chairman.com  @ $20,000 (Flippa Exclusive ~ Buy It Now)
ITMagazine.com  @ $10,000  (Buy It Now)
MortgageBroker.org  @ $6,850  ($1 Reserve)
Publi.sh  @ $5,650
Minorities.com  @ $5,000  (Buy It Now)
Unlockd.com  @ $2,250  (Domain Catalog Sale)
SAT.info  @ $2,000 ($1 Reserve)
Holeout.com  @ $2,000  (Buy It Now)
OahuResorts.com (+ 18 more domains)  @ $1,999  (Buy It Now)
TheDomainStore.com  @ $1,905  (Buy It Now)
PrivatePages.com  @ $1,700  (Buy It Now)
Torrent.biz  @ $1,690  (Buy It Now)
Recieve.com  @ $1,580 ($1 Reserve)
Dirt.net  @ $1,550
PrivateCloudStorage.com (+ 3 more cloud-related domains) @ $1,500
Leoh.com  @ $1,300  (Buy It Now)
CloudInvoicing.com  @ $1,055
Dripped.com  @ $1,000  (Negotiated Post-Auction)
VacationPackages.net  @ $1,000  (Buy It Now)
HomesOnline.com  @ $914
Tor.io  @ $899  (Negotiated Post-Auction)
DailyFreeHoroscopes.com  @ $875  (Domain Catalog Sale)
RocketDesk.com  @ $850  (Negotiated Post-Auction)
BrokerNation.com  @ $755 ($1 Reserve)
iojo.com  @ $705
Animes.org  @ $705 ($1 Reserve)
Roofworks.com  @ $700  (Negotiated Post-Auction)
Xippy.com  @ $650  (Negotiated Post-Auction)
Databasis.com  @ $600  (Negotiated Post-Auction)
Aerospace.info  @ $553
Processor.io  @ $510
Gravity.info  @ $505
Value.us  @ $500  (Negotiated Post-Auction)
Medicine.io  @ $499
WorldCrimes.com  @ $497  (Buy It Now)
InsuranceTalks.com  @ $495  (Negotiated Post-Auction)
PisaItaly.com  @ $450  (Buy It Now)
Tornadoes.info  @ $410
Deliver.info  @ $400  (Negotiated Post-Auction)
eBookMaker.com  @ $400  (Negotiated Post-Auction)
Bean-bags.com  @ $400  (Negotiated Post-Auction)
GovernmentCareers.com  @ $400  (Negotiated Post-Auction)
AllPoolSupplies.com  @ $400  (Domain Catalog Sale)
FitDiets.com  @ $375  (Negotiated Post-Auction)
VideoJunkie.com  @ $365
Booty.info  @ $350  (Negotiated Post-Auction)
Epiphora.com  @ $350  (Buy It Now)
Bsin.com  @ $321
Jihad.info  @ $305
CarCrash.org  @ $299  (Domain Catalog Sale)
Clap.io  @ $251
Puppy.us  @ $250  (Negotiated Post-Auction)
GoYip.com  @ $220
TestAndReview.com  @ $201
Ruyz.com  @ $200  (Domain Catalog Sale)