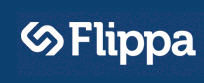 Highest sale this week at Flippa was the domain name Rides.com that was sold for $120,000.
Post-Auction Negotiation was the method of sale for 4 domains of this week's list. These Flippa post-auction negotiations are working very well.
There were 6 domains that were sold by Buy-It-Now and newly introduced Domain Catalog had 9 sales this week.
BTW Flippa announced that you can relist any domain for free now. For the next 30 days, re-list any and all of your unsold domain auctions for free. Simply navigate to your unsold auction and click the link at the top prompting to "Relist your listing for free!"
*re-listings are free for standard Domain-only auctions through 2/08/2015 (PST)
Top Flippa Domain Sales from the past week:Nachos.com  @ $18,051  (Flippa Exclusive)
Helicopters.net  @ $3,000  (Buy It Now)
Bookmark.org  @ $2,550
Terpenes.com  @ $1,610
HealthMedicine.com  @ $1,200  (Negotiated Post-Auction)
Appraisal.co  @ $1,200  (Buy It Now)
Basketballs.net  @ $1,005  (Negotiated Post-Auction)
UnlimitedTexting.com  @ $999  (Negotiated Post-Auction)
WealthyAffiliateComplaints.com  @ $999
Weed.in  @ $827  ($1 Reserve)
PostStatus.com  @ $800  (Buy It Now)
Bariatricians.com  @ $766  ($1 Reserve)
AlaskanWilderness.com  @ $725  ($1 Reserve)
FIYR.com  @ $675
AAV.net  @ $625  ($1 Reserve)
a84.com  @ $550  (Buy It Now)
RepairDrones.com  @ $501
DesignDrones.com  @ $495  (Domain Catalog Sale)
Designers.biz  @ $490  (Domain Catalog Sale)
AceDomains.com  @ $476
InsidersPicks.com  @ $335  (Domain Catalog Sale)
IZOJ.com  @ $310  (Negotiated Post-Auction)
KeepAustinWild.com  @ $300  (Domain Catalog Sale)
Nerds.io  @ $300
AceAuctions.com  @ $300  (Buy It Now)
Portfolio of 24 .Kitchen Domains  @ $299  (Buy It Now)
eCigaretteQuestions.com  @ $250  (Domain Catalog Sale)
eCigaretteFlavors.com  @ $250  (Domain Catalog Sale)
StockBroker.io  @ $200
HomeLoans.biz  @ $200  (Domain Catalog Sale)
FreeContent.net  @ $200  (Domain Catalog Sale)
LuxuryCharterBoats.com  @ $200  (Domain Catalog Sale)