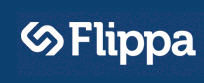 Highest sale this week at Flippa was the domain name Sell.org that was sold for $20,000.
5 .io domain names were sold this week. .IO domains are doing pretty good at Flippa lately.
Post-Auction Negotiation was the method of sale for 8 domains of this week's list.
There were 12 domains that were sold by Buy-It-Now and newly introduced (and soon to be re-branded) Domain Catalog had 3 sales this week.
Flippa 2014 Review: $2.15 Million In Domain Name Sales
This Is The Buyer Of ShipYourEnemiesGlitter.com For $85,000
Top Flippa Domain Sales from the past week:Sell.org  @ $20,000  (Flippa Exclusive Brokerage ~ via Post Auction Negotiation)
BabyBottles.com  @ $10,000  (Flippa Exclusive Brokerage ~ via Buy it Now)
Portfolio of 600+ Exact Match Domains  @ $6,888  (Buy it Now)
Offerz.com  @ $6,500  (Buy it Now)
RedRoom.com  @ $5,050
Keyboards.net  @ $4,500  (Buy it Now)
Satisfying.com  @ $3,500  (Negotiated Post-Auction)
Mark.et  @ $2,500  (Negotiated Post-Auction)
LearnTheWeb.com  @ $1,800  (Buy it Now)
Lob.io  @ $1,500
Everest.net  @ $1,450
DebtRelief.net  @ $1,410  ($1 Reserve)
TheSteveJobsMovie.com  @ $1,000  (Buy it Now)
Public-Liability-Insurance.com.au  @ $900 (Domain Catalog Sale)
IPO.io  @ $750  (Buy it Now)
InsuranceQuote.info  @ $700  ($1 Reserve)
MoreDomains.com  @ $700
TRL.net  @ $700  ($1 Reserve)
WearableCam.com  @ $665  ($1 Reserve)
RealEstateDomain.com  @ $600  (Negotiated Post-Auction)
SmokingCannabis.com  @ $590 (Domain Catalog Sale)
CouponsPro.com  @ $588
Zor.ba  @ $550  (Buy it Now)
LRC.net  @ $510
FramedPicture.com  @ $500  (Negotiated Post-Auction)
ShopLocator.com  @ $500  (Negotiated Post-Auction)
HowHandy.com  @ $500 (Domain Catalog Sale)
SimpleMedia.com  @ $500
YepBox.com  @ $500
FoodDrone.com  @ $420  ($1 Reserve)
CoolByDesign.com  @ $366  ($1 Reserve)
500CalorieDiet.com  @ $360  (Negotiated Post-Auction)
InternetRad.io  @ $355  (Buy it Now)
Resumes.io  @ $350
Nutie.com  @ $350  (Negotiated Post-Auction)
FormLeads.com  @ $305 (Domain Catalog Sale)
Landlordly.com  @ $300
NNEO.com  @ $299  (Buy it Now)
oDuh.com  @ $265
3Pages.com  @ $250  (Buy it Now)
Whey.us  @ $249  (Buy it Now)
Grants.io  @ $245