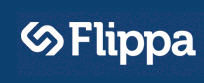 Highest sale this week at Flippa was the domain name SMS.io that was sold for $7,500.
It was another hot week for .io at Flippa with 6 auctions selling 8 .io domain names.
Post-Auction Negotiation was the method of sale for 2 domain of this week's list.
There were 10 domains that were sold by Buy-It-Now and newly introduced (and soon to be re-branded) Domain Catalog had 3 sale this week.
Flippa 2014 Review: $2.15 Million In Domain Name Sales
This Is The Buyer Of ShipYourEnemiesGlitter.com For $85,000
Top Flippa Domain Sales from the past week:SMS.io  @ $7,500  (Buy it Now)
Yurn.com  @ $6,750 (Domain Catalog Sale)
Grammar.org  @ $5,700  (Flippa Exclusive Brokerage ~ $1 Reserve)
HashOils.com  @ $4,250 (Flippa Exclusive Brokerage)
Rules.net  @ $3,750  (Flippa Exclusive Brokerage ~ Buy it Now)
Torrie.com  @ $3,256  ($1 Reserve)
Fax.to  @ $2,750  (Buy it Now)
Checking.net  @ $2,725  (Flippa Exclusive Brokerage ~ $1 Reserve)
WUAH.com  @ $2,500  (Buy it Now)
FootballMagazine.com  @ $2,500  (Buy it Now)
Signup.org  @ $2,100  (Flippa Exclusive Brokerage ~ $1 Reserve)
Intranet.io  @ $2,000  (Flippa Exclusive Brokerage ~ Negotiated Post-Auction)
FreelancerFraud.com  @ $1,800 (Domain Catalog Sale)
Technical.org  @ $1,700  (Flippa Exclusive Brokerage ~ $1 Reserve)
WineTastingGuide.com  @ $1,650  ($1 Reserve)
AllentownRealEstate.com  @ $1,501
b45.com  @ $1,500  (Buy it Now)
Cruisez.com  @ $1,500  ($1 Reserve)
Rules.info  @ $1,250  (Buy it Now)
LiveMediums.co.uk  @ $1,000  (Negotiated Post-Auction)
Snipe.io  @ $999
IPTables.com  @ $712
Bookstore.io  @ $688  (Buy it Now)
ScariestMovies.com  @ $620  ($1 Reserve)
TheGraph.com  @ $500  (Buy it Now)
MarketZones.com  @ $476
MyTexasHomes.com  @ $475 (Domain Catalog Sale)
ForeverHappy.com  @ $405
Webmasters.io  @ $362
Crumbie.com  @ $300  (Buy it Now)
Unlocking.org  @ $275  ($1 Reserve)
Original.io  @ $236