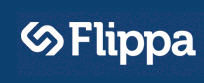 Highest sale this week at Flippa was the domain name LowCarb.com that was sold for $45,000.
Post-Auction Negotiation was the method of sale for 6 domains of this week's list. These Flippa post-auction negotiations are working very well.
There were 3 domains that were sold by Buy-It-Now and newly introduced Domain Catalog had 3 sales this week.
Top Flippa Domain Sales from Last Week:LowCarb.com  @ $45,000  (Negotiated Post-Auction; in partnership with Future Dot Brokerage)
Anonymity.com  @ $13,433  (Negotiated Post-Auction; in partnership with Name Connect)
Sadness.com  @ $12,000  ($1 Reserve!)
Inches.com  @ $6,750  (Negotiated Post-Auction; in partnership with Name Connect)
Hitler.info  @ $2,999  (Buy It Now)
Fouls.com  @ $2,700  (Negotiated Post-Auction)
Registration.info  @ $1,666  ($1 Reserve!)
InpatientDetox.com  @ $800  (Buy It Now)
OrderWeedOnline.com  @ $657  ($1 Reserve!)
MobileWebDevelopment.net  @ $651
Discounts.io  @ $560
MSRPs.com  @ $430  ($1 Reserve!)
jSon.co  @ $250  (Negotiated Post-Auction)
Boss.io  @ $230
WhoCalls.org  @ $225  (Domain Catalog Sale)
PlayMash.com  @ $205
CurrencyGrading.com  @ $200
WildOakCafe.com  @ $200  (Domain Catalog Sale)
PersonalInjuryLawyer.us  @ $200  (Negotiated Post-Auction)
FindBudz.com  @ $196  (Domain Catalog Sale)
WPTechies.com  @ $175  (Buy It Now)
RecipesWanted.com  @ $105