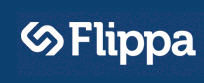 Flippa announced today two updates which aim to make the Flippa experience safer and more secure (Flippa Escrow) and even faster to find the best opportunities to buy (Editors' Choice):
1. Flippa Escrow (it's FREE!) – every Flippa transaction is now completely secure via our free escrow service.
Transact with 100% confidence – a trusted vault secures your funds until both parties are satisfied
Payment can be made by Visa, MasterCard and wire transfer, and payouts can be made to your nominated bank or PayPal account
2. Editors' Choice – a curated marketplace experience, the best auctions, hand-selected just for you.
A carefully curated list of the best opportunities on Flippa, hand-selected by our experienced editorial team
Look for Editors' Comments which feature the highlights and challenges we've identified for each business, there to assist you with your own due diligence
Just hit "Save this search" in the top right corner of the Editors' Choice screen to receive email updates as new opportunities are added.
Currently featured in Editors' Choice domain auctions are domains like hfo.com, tablets.org and piracy.info.
Browse the Editors' Choice auctions for Websites here and Domains here.