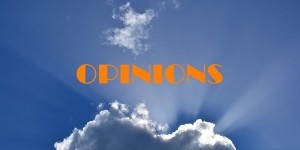 I have this same question for years. How is shopping around for a domain going to help you? Help you get it cheaper that is…
I am not talking about different domains. I am talking about this one domain a buyer wants and the seller is accepting offers and is negotiating.
I do understand that a few buyers mistakenly think that domains are sold by registrars the same way unregistered domains are sold so they try to shop around. New gTLDs didn't help with that as you might actually get a slightly better deal on different registrars. (I am not talking about $1 or $2 here. I am talking for New gTLDs that sell for a big premium initial price and then have normal renewals rates.)
And I know that some sellers have different BIN prices on different platforms. e.g. A domain sold for $1,000 at the Afternic network can have a $900 BIN price on a domain lander. That is mostly because of the different fees charged by different platform. Or the seller forgot to update a BIN price… 🙂
Here is what happened…
I am mostly talking here about buyers that pay a service that contacts domain owners directly and makes negotiations for the domain purchase.
I got one such offer a few days ago via Domain Agents. The buyer made a $199 offer and I countered with $2,799. The buyer didn't even countered and canceled the negotiations. He/she essentially wasted the $19.95 paid to start negotiations.
On the next day I got an email from GoDaddy's domainbuy service asking me for a quote for that same domain. I quoted the same price. Haven't heard back.
So how did shopping around for this domain helped the buyer?
Not only he/she wasted the Domain Agents fee and not negotiated with me at all but also then paid the much higher $69.99 fee GoDaddy DomainBuy fee to essentially do the same thing and get the same quote.
And the best part is that they moved from a cheaper service to a more expensive service so the domain will actually cost more to them!
Domain Agents charges the buyer for the Escrow fees and a 10% commission where GoDaddy charges the buyer with a 20% fee.
Go figure…