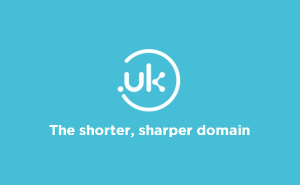 The domain name shopping.uk sold on Friday for 50,000 Euro or $55,308 USD.
The domain was sold in an auction at domainorder.com and the buyer is redbrain.com.
There have been a few more notable .uk auctions this past week like gay.uk, film.uk and gas.uk.
All these auctions come from the pool of 41,459 domains that were registered from the 1,793,701 unclaimed .uk domains.
Here are all the .uk domain name sales I was able to gather from the past few days:
| | | | | |
| --- | --- | --- | --- | --- |
| Domain Name | Price | Currency | Date | Venue |
| loves.uk | 200 | GBP | 10/7/2019 | Domain Lore |
| avery.uk | 350 | GBP | 10/7/2019 | Domain Lore |
| cheesecake.uk | 578 | GBP | 10/7/2019 | Domain Lore |
| sunbingo.uk | 250 | GBP | 10/7/2019 | Domain Lore |
| cougars.uk | 550 | GBP | 11/7/2019 | Domain Lore |
| adam.uk | 900 | GBP | 11/7/2019 | Domain Lore |
| alan.uk | 801 | GBP | 11/7/2019 | Domain Lore |
| gas.uk | 5255 | GBP | 11/7/2019 | Domain Lore |
| fa.uk | 4050 | GBP | 11/7/2019 | Domain Lore |
| shopping.uk | 50000 | Euro | 12/7/2019 | domainorder.com |
| sellyourhouse.uk | 160 | GBP | 12/7/2019 | Domain Lore |
| film.uk | 6800 | GBP | 12/7/2019 | Domain Lore |
| gay.uk | 20250 | GBP | 12/7/2019 | Domain Lore |
| tenant.uk | 1155 | GBP | 12/7/2019 | Domain Lore |
| rainbows.uk | 130 | GBP | 12/7/2019 | Domain Lore |
| edinburgh.uk | 4900 | GBP | 12/7/2019 | Domain Lore |
| flexa.uk | 100 | GBP | 13/7/2019 | Domain Lore |
| miller.uk | 4150 | GBP | 13/7/2019 | Domain Lore |
| affiliateprograms.uk | 160 | GBP | 13/7/2019 | Domain Lore |
| b2b.uk | 900 | GBP | 14/7/2019 | Domain Lore |
| cheese.uk | 4201 | GBP | 15/7/2019 | Domain Lore |
| gokarting.uk | 370 | GBP | 15/7/2019 | Domain Lore |
| black.uk | 2101 | GBP | 15/7/2019 | ukbackorder.com |
(Most sales were found at the Acorn Domains domain name forum.)