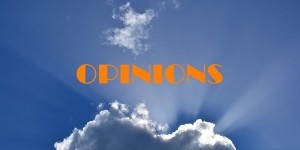 As we are in the middle of the coronavirus pandemic the next couple of months will be difficult for everyone worldwide.
It will be especially difficult for people that don't have a steady income and/or savings.
I think the economy will bounce back but it will take at least 3 months. This is the times that people with a lot of money will make even more money in the stock market. Little guys will lose a lot because of panic.
In our small community of domainers, people need to pay for domain name renewals. Domain renewals don't know about any virus or global recession.
Same goes for hosting, cloud services, certificates and other subscription based services used to run websites. So that will affect many small websites around the world.
The question here is:
Will you be able to pay for domain name renewals?
Will you be dropping more domains than usual? Will you renew your better domains first and then wait and see? Will you stop most of your acquisitions?
I know I am good for renewals for the next few months but after that I am not sure what will happen if I don't make any sales. Of course I have already renewed my top 100+ domains for multiple (5+) years so that is something…
Will any of the big domain name registries (Verisign, PIR, Afilias, Neustar, Donuts, MMX) help registrants by delaying renewals? I highly doubt it. I don't expect much from registrars as they are simply the middle man.
And if people with smaller portfolios are going to be affected what will happen to people with big domain name portfolios?
Of course this would be a good time to buy cheap if you have the funds.
I am watching closely and domain name auctions (GoDaddy, DropCatch, Namejet) don't seem to have taken a hit. Prices are still very high.
This is a good time to sell some niche domains that apply in this situation we are in. Online/digital eduction and medical/clinical domains seem to be doing very good these days. (e.g. My RemoteTraining.com and ClinicalStudy.com pop to mind.)
Thoughts?
P.S. Wash your hands!!! I don't know why we have to say this… I wash my hands before and after I go to the toilet, I wash my hands every time I come home, I wash my hands before I cook or eat, I wash my hands before I help my daughter do anything,  I wash my hands all the time! I used to wash my hands 20-25 times a day when I was in Las Vegas for NamesCon and we had no coronavirus. Wash your damn hands!