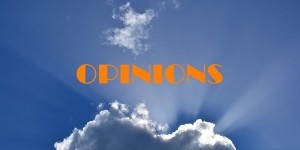 In the past year or so I have decided that whenever I make a sale I will use some of the money for renewals.
I am not talking about the normal renewals that I usually do every 3-4 months and are quite costly.
I am talking about using 3-4% of the money to renew my best domain names for 5+ years each.
I started with what I believed were my top 10 domains and renewed them for 8-9 years. I then expanded to 20, 50 and now 100 domains. I intent to go to at least 200-300 domains and maybe more. These are domains that I know they have significant value and had multiple offers. But I also renew domains that are developed and make money (even though they are not that great), domains I want to develop, or domains that have some other functionality or personal value to me. These are all domains I know I want to keep for at least 20-30 years. The bulk of my domains are reevaluated on a yearly basis.
I want to note that I never renew at the max 10 years that is allowed by ICANN. I always leave 1-2 years so in case I want to transfer my domains to another registrar I will not lose the transfer fees. Yes, according to ICANN if your domain name expires in 10 years from now (the max) then if you transfer a domain to a new registrar the transfer fee does NOT add an additional year to your domain. The $10 are essentially lost.
Renewing all these domains is not actually a big cost but it gives me some peace of mind. It has been maybe $6,000 so far but I need to remind myself to do it because I forget and I tend to put all the domains in the regular renewal batches even though not all domains I own have similar value. This is a good way for me to quickly identify my best domains.
I renew the domains for a few reasons. First of all I want to be sure that I can run my business for many years to come even if something bad happens. Something bad can be anything from a worldwide recession, legal trouble, registry/registrar technical problems, registrar goes under (see Alpnames), etc. Or I somehow simply forget a few domains for a couple of months. (I have not lost a domain this way but I am just saying.)
And of course if something bad happens to me then it will be easier for my family to manage my domains if at least the best ones don't start expiring as soon as I am gone.
Another minor reason is that .com prices are going up in the next few years so it doesn't hurt to same a few bucks in renewals. And finally some interested buyers may stop waiting hopelessly for a domain name to expire and act faster!